Mother's Little Helper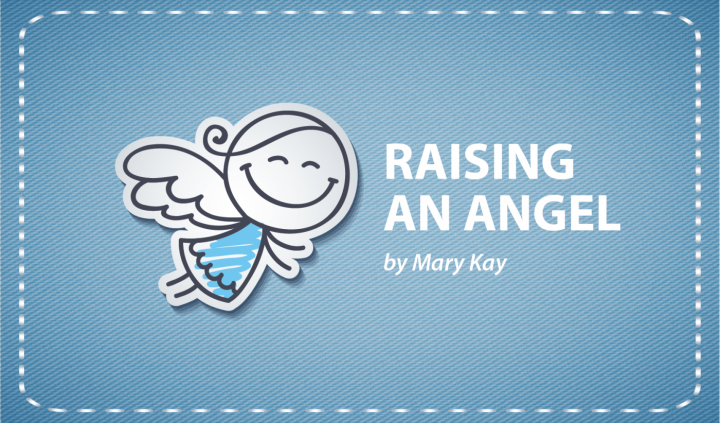 As soon as Roxy and I walked into the picnic area, a mother rushed up to me and said her son was afraid of dogs and asked us to keep our distance. The party was large, at least 80 people. Roxy weighed 40 pounds, was on a leash and doesn't bark. I don't know if the mom realized it or not but her son had met Roxy before. But I wasn't going to argue and respected her wishes. Of course, Jessie was thrilled to see Roxy and enjoyed "show and tell" when others came to pet her dog. During this time, I couldn't help but think how her son was missing out.
My first dog, Trapper, was a well-traveled companion. While I was single, we moved all over the country together. One hot July evening, I took him for a walk off the leash and he ran up to a jogger and kept pace with him. Long story short, Trapper introduced me to my husband. By the time Jessie was born, Trapper was 14. The last six months of his life, he became as devoted to my daughter as he had been to me.
Just before Jess turned 4, we adopted our next dog, Piper, a golden retriever. They loved being in the sandbox together and they had their own way of playing. If he had a ball she wanted, she tossed another toy that made him drop what he had so she could pick it up. As he grew from puppy to dog, he became her pillow while watching TV and he allowed her to lean on him when she walked.
Early one Saturday morning, I found the side door open and realized Jess was gone. As I ran out the door, I saw them both walking down the middle of the street of our development. This was the only time I asked Piper, "What were you thinking?" He never let her leave the property again.
If Jess got her hands on a pair of scissors, Piper barked, and when she had seizures, he curled up with her. However, his most important role was as her best friend. Piper did earn a certification to be a therapy dog. The plan had been to visit hospitals but Jess' seizures escalated and we never got the chance.
We retired Piper from active Jessie duty when he turned 12 and we adopted a sassy 3-year-old golden named Ginger. She was unruly, had no manners and wouldn't come when called. But like most goldens, she needed purpose and she chose to watch over Jessie. If I rebuked my daughter, Ginger would stand between us as if to say, "Don't talk to my child that way."
When playmates are few and far between, our dogs met her needs and filled the gaps. They kept up with Jessie, didn't let her out of their sight and she was never lonely. They allowed her to be as independent as possible as they roamed the property. Piper, Ginger, and Jess were a band of three.
The dogs didn't care if Jess talked, and they didn't see her as being socially awkward, either. They loved her because she was one of their pack. Honestly, I think one of the reasons Jess has confidence is because she had these special four-legged friends. 
As for the boy who was afraid of dogs, some mornings he was already in the van when it came to our house. As Jess buckled her seat, the boy quietly observed from the back as Roxy kissed Jessie goodbye. He did not act fearful. I don't know if he had a bad experience, or if his family just weren't dog people, but I do know that our dogs were the best mother's little helper we could've had. It's a shame he missed out. 
To read more about our journey, visit my blog. (We wouldn't even have a story if Jess hadn't found her AAC voice.) Also, check Angelman Syndrome News on Fridays for my upcoming columns.
***
Note: Angelman Syndrome News is strictly a news and information website about the disease. It does not provide medical advice, diagnosis, or treatment. This content is not intended to be a substitute for professional medical advice, diagnosis, or treatment. Always seek the advice of your physician or other qualified health provider with any questions you may have regarding a medical condition. Never disregard professional medical advice or delay in seeking it because of something you have read on this website. The opinions expressed in this column are not those of Angelman Syndrome News, or its parent company, BioNews Services, and are intended to spark discussion about issues pertaining to Angelman syndrome.