Making Friends, Plans, and Progress in Hippotherapy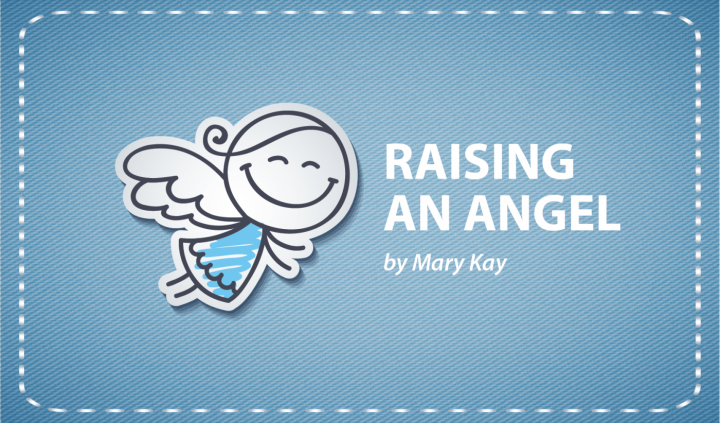 The one thing I know for certain is that life does not go as planned. When Jess was a wee one, I assumed she'd be a barn rat (someone who lives and breathes horses) and have friends to tell her secrets to. Though Jess has done both of these things, nothing has turned out the way I imagined.
Before Jess was old enough to walk, she was on a horse. (It would be years before we'd learn she had Angelman syndrome. We'd have to wait till she was 22 months old before she'd take her first independent steps.) Jess had no fear of horses. The bigger the better. Unfortunately, we didn't live near a barn and my horse connections were too far away. Even so, Jess did ride here and there when friends offered. I'd walk alongside her while she held the reins, and this seemed to satisfy both of our needs. Jess had a good seat (meaning she sat comfortably with good balance), but her hands were another story.
She enjoyed hippotherapy but wasn't allowed the same freedom she had with me. I was never concerned that she would fall. If she slipped to the side, she naturally would readjust her seat to center, and she had natural balance (proud mom). But when you are part of a program, safety is the utmost concern (and liability), and it required three people: one to lead and two people walking, one on each side.
The reason riding is good therapy is that when the horse is walking, there's a natural forward-and-back motion that stimulates the same muscles a person uses when walking. For someone with an ataxic gate like Jess, riding allows her to feel fluid, graceful, and in control.
By the time Jess was a teen, we had moved closer to the horses, and I found part-time work at a barn. On days she didn't have school, she'd come to the barn with me. One horse let her lead him on the long walk from the pasture to the barn. George tended to pull when it was feeding time, but he sensed Jess needed him to slow his steps, often stopping if she needed to catch up.
These last few months, I started working at another barn. For three days a week, it is "take your daughter to work day," and Jess loves it! At 7 a.m., we are the only people on the farm. While I bring in the horses that have been out all night, Jess greets each one at their stall. Now that she has watched me do the job, I think she's about ready to help feed. Jess has only one gear, with no sense of urgency. I remind her she isn't patient when I'm cooking breakfast, and the horses don't want to wait, either, so she needs to hurry along.
Jess has always had more animal friends than people. As happy as I was for her to be bonded with her dog and cat, as a mom, it saddened me she had few friends. However, recently I had an epiphany. Even though Jessie can be a social butterfly and enjoys the company of others, she is just as content by herself. The company she does keep is a select few, and the rest of the time she is happy to be an introvert.
With regards to her social life, the only way I learn what she is up to is dependent on observation. Then I know what questions to ask. I didn't know she had a boyfriend until the morning her ride came and she made a beeline for the back of the van so she could sit with Ryan. Then I learned she often chooses to be with him. He looks out for her as if she was a little sister and they enjoy each other's company. He likes to talk and she likes to listen.
This morning when her ride came, it was just the girls in the car. One helped her with her seatbelt and I commented on how nice that was. She said, "We are friends and that is what friends do, they help each other." Later, when I spoke to the program manager, I learned there are a few girls that Jess has warmed up to. I was pleased to hear she's expanding her social circle. All these years I tried to connect her with others her age. It's gratifying to realize she didn't really need me and is making friends on her own.
As I said, life hasn't turned out as planned, but I'm happy with how it is turning out. I have a feeling she's sharing her secrets with her new friends. Albeit slowly, Jess is making her own life, all in her own time.
To read more about our journey, visit my blog. We wouldn't even have a story if Jess hadn't found her AAC voice. Also, check Angelman Syndrome News on Fridays for my upcoming columns.
***
Note: Angelman Syndrome News is strictly a news and information website about the disease. It does not provide medical advice, diagnosis, or treatment. This content is not intended to be a substitute for professional medical advice, diagnosis, or treatment. Always seek the advice of your physician or other qualified health provider with any questions you may have regarding a medical condition. Never disregard professional medical advice or delay in seeking it because of something you have read on this website. The opinions expressed in this column are not those of Angelman Syndrome News, or its parent company, BioNews Services, and are intended to spark discussion about issues pertaining to Angelman syndrome.