Whose Art Is It Anyway?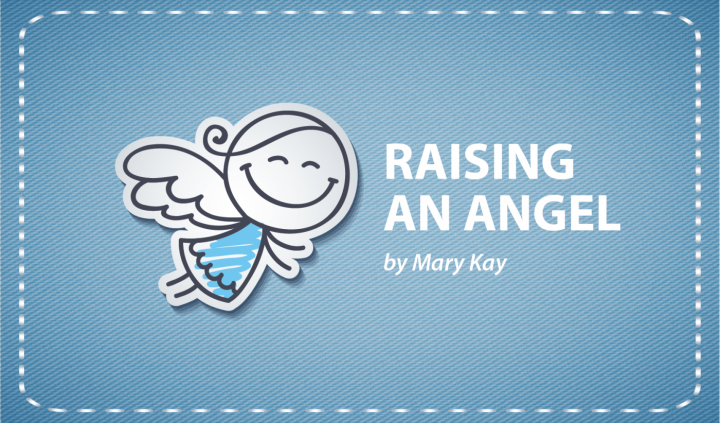 You know what is worse than a forgery? Art that comes home that was completed by an aide and not by my child.
The first clue is that the work is too precise. The second clue is Jessie doesn't care to show it to me. There's no sense of pride with something she didn't make. Just like when she helps me clean, I let go of perfection and thank her for the effort.
Last week, Jess came home with a plate that she had painted at an art shop when she was with her group. Darn it, if someone didn't help her again. But this time, it was done in a way that left me shaking my head. The painting was done in her usual abstract style (if you look at it in a certain way, you can see the world but the initials cover it up). In this one, though, Jessie's initials were brushed on the front of the plate. Not only did this take away from her painting, but also she wasn't the one who signed it. All I see is bad art. Just looking at the plate made me irate.
In contrast, when Jess was in her last year of high school, she worked with a job coach. Her last session was just before Father's Day at our home. After Jessie completed her work, Vikki asked if she wanted to paint, but Jess wouldn't get her supplies. Vikki texted me explaining the situation.
I remembered that Jess had told her speech-language pathologist the day before that she wanted to make a painting for Father's Day. It was then I realized that she needed this to be a surprise and texted husband telling him to vamoose. As soon as he left, Jess went for her art supplies.
Vikki said Jess searched on her Talker for about 10 minutes for the word that would tell Vikki what the subject would be. Finally, Jess got up, walked across the room, and pointed to the wall of guitars. Then she was ready to begin! Jess was specific about the colors she wanted to use, as well as lines and dots. It wasn't until she finished her work that we realized what she had focused on.
As much as we appreciate the support Jessie receives, it's difficult to find people who know when to help and when to fade back. To be honest, sometimes the lines are blurred at home, too, but this isn't about me … haha. However, the only work I want hanging on our wall is my daughter's and not the aide's.
To right the wrong, my husband suggested we go as a family to our local art shop for a do-over. There's no doubt in my mind that Jess will be proud of the work that she creates by herself.
PS: This is a problem that has been going on for years. I wish I knew how to solve it.
To read more about our journey, visit my blog. We wouldn't even have a story if Jess hadn't found her AAC voice. Also, check Angelman Syndrome News on Fridays for my upcoming columns.
***
Note: Angelman Syndrome News is strictly a news and information website about the disease. It does not provide medical advice, diagnosis, or treatment. This content is not intended to be a substitute for professional medical advice, diagnosis, or treatment. Always seek the advice of your physician or other qualified health provider with any questions you may have regarding a medical condition. Never disregard professional medical advice or delay in seeking it because of something you have read on this website. The opinions expressed in this column are not those of Angelman Syndrome News, or its parent company, BioNews Services, and are intended to spark discussion about issues pertaining to Angelman syndrome.