The AAC Learning Curve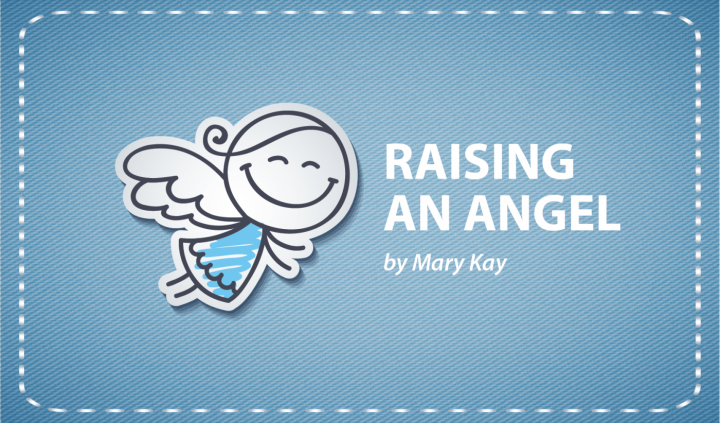 The day my daughter came home with Speak for Yourself (SFY), she deleted it. It was Friday afternoon, the school was closed, and I freaked because I had never used an iPad before. Thankfully, Heidi at SFY answered my call and resolved our crisis. She walked me through how to upload from the Cloud and then I learned about guided access. At the time, we didn't realize this was just the beginning of our learning curve.
After using SFY the first month, Jess began to change. She was having her first taste of success using an AAC and was feeling confident. Over time, the barriers that we had been told would prevent her from using an iPad diminished (actually, there were many contributing factors preventing success, but I believe these were the root cause). What the school had missed from the beginning was that Jess' strabismus in her right eye was affecting her motor skills, and her distractibility was due to being overwhelmed and was not a form of ADHD.
The keyguard for the iPad reduced miss hits (meaning, tapping a word by mistake). As she tapped the screen, having the audio feedback helped her self-correct. When she found the word she was seeking, she'd stop and look at me, as if to say, "This is what I meant." This was my cue to respond, and she found this rewarding. Finally, we had the beginnings of conversation!
As for her distractibility, there had been a pattern. If Jess couldn't get a toy to work, she'd drop it and move to another. Repeated failure made her not even want to try. Distractibility turned into a pattern of behavior. As she found success, she became more motivated and worked harder to learn word location. Who knew an iPad app would help her learn patience, too?
Within nine months, Jess transitioned from a full-sized iPad with a keyguard, to a mini without a guard. By the end of the year, she could access my iPhone with ease. I find this noteworthy because we were told that Jess would have problems with the button size. Yet another myth busted. 
While Jess was learning how to use her Talker (how we refer to the iPad), her job coach came up with clever ways to improve fine motor control. One of the most effective teaching tools came in the form of a gumball machine. Picking up a quarter, dropping it in the slot, turning the crank, pulling open the trap door, and reaching in with her fingers to pull out the M&M's was very challenging and fun at the same time. Every part of this chain was difficult for Jess, especially turning the crank. She didn't know how to work her fingers together and she didn't have much hand strength. This machine worked every part of her hand.
Another activity was to pick up marbles and drop them into wine bottles. Sure, this wasn't as challenging, but it's vital to have parent involvement — someone had to drink the wine! Of course, this isn't the only way we helped. We also had to learn how to model language. Ideally, I want Jess to sit with me while I model words, but she sometimes preferred to listen from across the room. Though it may not be conventional, it is still effective.
The action of repeating the word reinforces motor planning. Just like when learning how to use a keyboard, we think (or say the letter) as we type. Motor planning is when we strike that letter without thinking. For another example, when remodeling our home, we changed the swing of an interior door that had opened from the right, and replaced it with a pocket door that opens from the left. Even though my mind knew the door had changed and my eyes could see the handle was no longer in the original place, my hand didn't know. This is why it's so important when we learn word location that the words stay in only one place and are not moved (this is also why the core words in SFY are locked).
As Jess learned how to use her Talker, we learned about her. It's life-changing to be able to speak for yourself.
To read more about our journey, visit my blog. (We wouldn't even have a story if Jess hadn't found her AAC voice.) Also, check Angelman Syndrome News on Fridays for my upcoming columns.
***
Note: Angelman Syndrome News is strictly a news and information website about the disease. It does not provide medical advice, diagnosis, or treatment. This content is not intended to be a substitute for professional medical advice, diagnosis, or treatment. Always seek the advice of your physician or other qualified health provider with any questions you may have regarding a medical condition. Never disregard professional medical advice or delay in seeking it because of something you have read on this website. The opinions expressed in this column are not those of Angelman Syndrome News, or its parent company, BioNews Services, and are intended to spark discussion about issues pertaining to Angelman syndrome.