Beauty Inside, Beauty Outside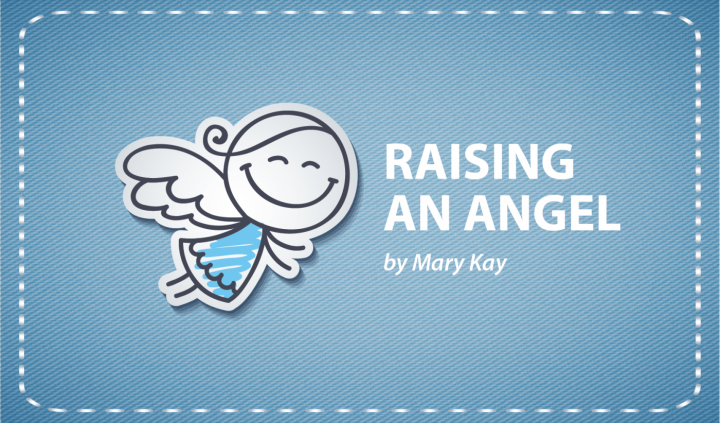 Mom and I did not enjoy shopping for clothes together. Not only did we have different styles but we also couldn't agree about how they should fit. When I was a teen, after we settled on a pair of jeans, I'd take them to my next-door neighbor. Diane was a few years older, stunningly beautiful, and the coolest girl I knew. She came to my rescue more than once and took the seams in so they were no longer baggy. If Mom noticed, she never said anything.
There was a time you would see people wearing sweatsuits in the market. Thank goodness this is no longer a trend. Both Jess and I draw the line at this look. Even though it's easy, it isn't the image we want to project. Fortunately, Jess and I don't fight about clothes. She prefers that I shop for her. After picking and choosing, what doesn't pass her muster gets returned. Though we have different shapes, sometimes I try the clothes on. That isn't always successful, especially when buying tops. What looks fine on me, shows too much cleavage on her and that isn't the kind of attention a mother wants for her blossoming daughter.
Last week, Jess had a full day of beauty. She has a Snow White complexion and her hair is nearly black. Except for lipgloss, she prefers not to wear makeup. However, since she was 16, she has been having her brows and lip waxed. For someone who doesn't like other people touching her — and let's face it, waxing is invasive — she just giggles when the strips of unwanted hair are removed. Of course, I need to hold her hands because she has a knee-jerk reaction to any procedure (doctor, dentist, etc.). But she doesn't object to these treatments.
After the waxing, we went to a nail salon that just opened. How ideal to have her first pedicure in a shop before it gets hopping. When I made the appointment, not only did I forewarn the beautician but I prepared Jess for what to expect, too. I've found these conversations set everyone up for success. This appointment wasn't about pampering; it was about addressing the uncomfortable-looking calluses on her feet. When we arrived, there was one other patron. I was relieved because I didn't want Jess to be the center of unwanted attention. Over the years, I've heard my fair share of everyone's opinion about how Jess should behave. One develops a thick skin, but it was a relief just the same.
Jess is notorious for jerking her feet away when her nails are being trimmed (it's an Angelman thing), so I had no idea if she would sit for the pedicure. However, she was amused and giggling, only pulling her feet back a few times. It would have been fun for her to choose nail polish and be all girly, but we opted out this time because it was more important for this experience to end on a good note. Besides, our next stop was the hair salon. 
At every hair appointment this summer, I asked if she wanted her hair cut short. She'd say on her Talker, "No, long." Even though it looked wild and unruly, I honored her choice. This time she, too, was tired of her unmanageable mop head and said yes. Typically, I only schedule one beauty appointment at a time but she had a dance the next day and this was all the encouragement she needed to continue.
These beauty treatments are not for superficial reasons; rather, they're another way to raise her self-awareness and confidence. The better her self-image, the more likely she will attempt something challenging. People see her awkwardness before they see her. Maybe this is why compliments change her demeanor. We can laugh about it now, but she was known for having a plumber's butt — she didn't have the awareness to adjust her pants. Thank goodness that phase is behind us. No pun intended. 
Jess is already beautiful on the inside, but it's important to make an effort on the outside, too. Every girl likes to be told she looks pretty and she is no exception.
To read more about our journey, visit my blog. We wouldn't even have a story if Jess hadn't found her AAC voice. Also, check Angelman Syndrome News on Fridays for my upcoming columns.
***
Note: Angelman Syndrome News is strictly a news and information website about the disease. It does not provide medical advice, diagnosis, or treatment. This content is not intended to be a substitute for professional medical advice, diagnosis, or treatment. Always seek the advice of your physician or other qualified health provider with any questions you may have regarding a medical condition. Never disregard professional medical advice or delay in seeking it because of something you have read on this website. The opinions expressed in this column are not those of Angelman Syndrome News, or its parent company, BioNews Services, and are intended to spark discussion about issues pertaining to Angelman syndrome.