The Importance of Delayed Gratification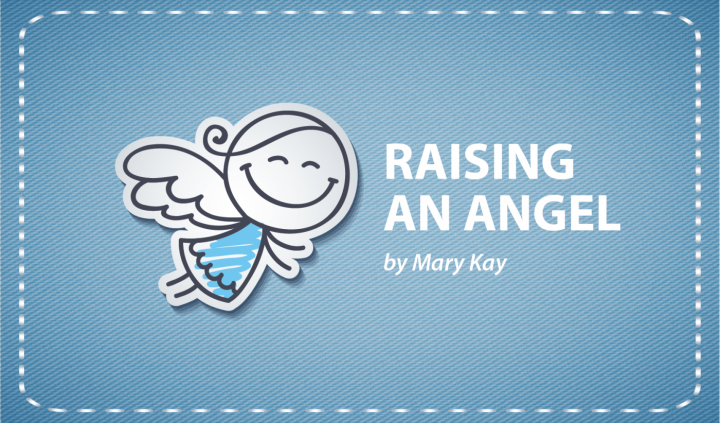 Every September, I anxiously waited for the Sears Wish Book to arrive in the mail. This gave me three months to pore over the pages to determine what I wanted for Christmas. Not only did this help my mom with ideas but it kept me entertained and out of her hair. By the time Jess was of age for the Wish Book, Sears no longer produced the catalog and the dream that went with it.
For Jessie, toys weren't about entertainment as much as they were for developing skills. Games and puzzles were too difficult for her and she didn't care about having tea parties, either. Between her fine motor skills being poor, rather nonexistent, and her short attention span, there wasn't much fun factor for her.
As she got older, Jess understood how things worked and would hand things to me to fix, but she quickly realized that making anything "work" the way it was supposed to was too hard. I think this is when her attention span deteriorated even further. She'd pick up a ball puzzle with excitement but after a few attempts, she'd toss it aside and move on to something else.
Because Jess had poor playing skills, I often wouldn't wait to give her a toy, especially if I thought it would help her. I'm afraid this wasn't helpful in teaching delayed gratification. Fortunately, we were able to work on this concept with food. "No, you can't have a cookie now, you need to wait for dessert." "No, you can't have ice cream for breakfast. I don't have any. Maybe we can get some at the store for later in the week?"
Where most kids would beg and bug their parents for the object they desired, Jess never did. She's never had high needs. When she was about 2, she was sitting in a grocery cart while we were waiting in line. A few balloons were next to the cashier, and I held one out to her and then put it back. The man standing behind us blurted out, "There is something wrong with her," because she didn't fuss or wail when she didn't get the balloon. Most kids want immediate gratification but Jess was always an easy baby to please. In hindsight, he was right. She had Angelman syndrome, but we wouldn't learn that for another 11 years.
Not only were her fine motor skills poor but the anti-convulsive medicine slowed her down even more. One Christmas, she had no interest in presents, much less opening them. Later, we discovered she had been overmedicated on Depakote (divalproex sodium) by a factor of eight. Of course, we didn't know this until we changed neurologists.
Recently, I saw a video about the marshmallow test. Researchers have found that children who delay gratification become more successful in life than those who don't. It's my opinion that this may not come naturally, but it doesn't mean it can't be taught. When money was tighter, generations were forced to hold back until holidays. I'm sure this is still true for many, but I'm afraid that many more are given whatever they want, when they want it. This isn't healthy for typical children, and unless it is for developing skills, it isn't healthy for children who have challenges. In essence, we are robbing them of the dream.
If there was something my mother deemed a want and not a need, I was made to work for it. I'll never forget polishing shoes so that I could earn money to buy a skip ball. All the kids had them and I wanted one, too. I experienced many of these teachable moments. 
Years later, when my mom and I were shopping, a piece of pottery used for cooked rice caught my eye, but I was on a limited budget so we continued shopping. A few months later, Mom gave it to me for my birthday (with a $100 bill inside). Just the thought of that memory is making my eyes tear. My mom passed a few years ago but this memory will always be with me, reminding me that she was always listening.
I can honestly say that I no longer remember all the things I purchased because I wanted them, but I do remember what I worked and waited for. This is what I want Jess to experience. I want things she receives to be more than "things," and for her to realize that I'm always listening to her. Besides, the memory is a gift in itself.
PS: Of course, there are exceptions to the rule when it comes to delaying gratification. For example, when learning to use an AAC device, users learn the power of language when they tap a word and their request is met. In the beginning, you give them everything they ask for. Once they have the concept, then you can initiate delay.
To read more about our journey, visit my blog. We wouldn't even have a story if Jess hadn't found her AAC voice. Also, check Angelman Syndrome News on Fridays for my upcoming columns.
***
Note: Angelman Syndrome News is strictly a news and information website about the disease. It does not provide medical advice, diagnosis, or treatment. This content is not intended to be a substitute for professional medical advice, diagnosis, or treatment. Always seek the advice of your physician or other qualified health provider with any questions you may have regarding a medical condition. Never disregard professional medical advice or delay in seeking it because of something you have read on this website. The opinions expressed in this column are not those of Angelman Syndrome News or its parent company, BioNews Services, and are intended to spark discussion about issues pertaining to Angelman syndrome.