With Our Daughter at Camp, We Rediscovered the Joy of Date Night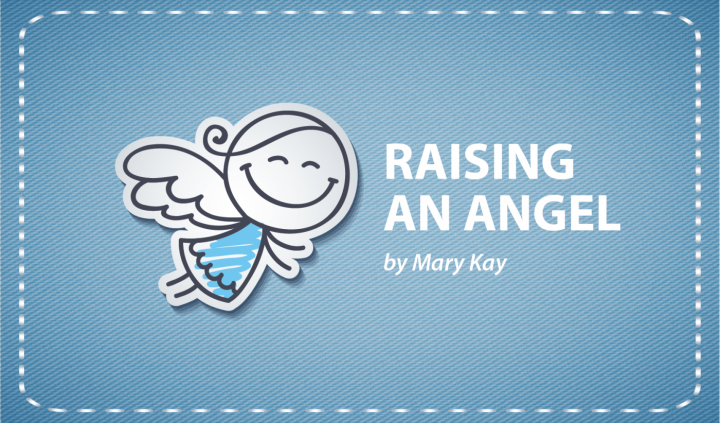 For many kids, September typically means it's time to go back to school. But for my daughter, Jessie, it was a continuation.
Jessie was fortunate to have a year-round program, or at least I felt that way at the time. Due to her significant delays, the reasoning was that she'd fall further behind if not in a structured setting. I only pulled her out of school for a doctor's appointment or for therapy that the school could not provide.
Sometimes, keeping a tight schedule was exhausting. However, I believe that she was shortchanged by not having moments of boredom. Not only does boredom allow for creativity, but also being able to entertain yourself is an important skill. If I ever hinted at being bored to my mother, she'd offer me a job, which resulted in me finding something to do. 
In August, Jessie had a few weeks of summer before starting the new year. When she was 8, staff at her neurologist's office told us about a camp they sponsored for children with seizure disorders. Campers were dropped off on Sunday and picked up the following Saturday. 
Jess had stayed with family a few times for long weekends, but camp was the first time she was in an unfamiliar place with people she didn't know. My heart broke when she cried as we left her.
Of course this unnerved me, but it was part of the process. I knew that just like those first days of school, she'd shed crocodile tears until I was out of earshot. My kid never went to a slumber party and playdates were rare, so going to camp was a big deal for all of us.
The first time we picked her up from camp, we were surprised to find her waiting in one of the boys' cabins. She was sitting on a top bunk with her feet dangling, nonchalantly eating a bag of popcorn. She looked at me as if she were a seasoned camper and didn't appear anxious to leave.
She had newfound confidence, too. Did she feel connected to these boys because her best friend at home was a boy, or was it because of the counselor? I don't know. The counselor said that Jessie stopped crying after he made her laugh. From that point forward, she didn't want to be with the girls she was assigned to be with, and instead weaseled her way into this group.
I forgot to mention that Jessie is strong-willed, so it was probably easier for camp staffers not to disturb this fine balance. 
The first year of camp, we were zombies and had no direction. It took us a few years to stop mourning her absence and to avoid wasting precious alone time. While Jessie was to the north of us near the Delaware Water Gap, we spent our time tubing downriver. It wasn't only relaxing to drift for hours, it was a luxury. The river connected and comforted us while we were separated. It took practice, but we managed to have conversations that didn't revolve around her.
One of our most memorable dates was at The Landing in New Hope, Pennsylvania. We had a table tucked around the corner of the building, and a family next to us sat at a table near the water. One of the children caught my eye because she was wearing jodhpurs. Other than that, I hadn't paid them much notice. It was rare for just the two of us to be together.
When we left the restaurant, my husband said, "You do know who was sitting next to us, don't you?" "No," I replied, to which he said, "Bruce Springsteen." This was about the time he had released his album "The Rising." If you are from New Jersey, then you understand that Springsteen's music has been woven into our cultural fabric.
When I asked my husband why he hadn't said anything at the table, he responded, "Because I wanted your full attention."
Although I have terrible facial memory, I don't get starstruck, either. My husband needn't have worried, as there's never been any competition. He's the only Boss in my life. 
As important as it is to have family time, it's equally important to be a couple. It's nice to look back and realize that while Jess made memories at camp, we were able to make some of our own.
To read more about our journey, visit my blog. We wouldn't even have a story if Jessie hadn't found her AAC voice. Also, check Angelman Syndrome News on Fridays for future columns.
***
Note: Angelman Syndrome News is strictly a news and information website about the disease. It does not provide medical advice, diagnosis, or treatment. This content is not intended to be a substitute for professional medical advice, diagnosis, or treatment. Always seek the advice of your physician or other qualified health provider with any questions you may have regarding a medical condition. Never disregard professional medical advice or delay in seeking it because of something you have read on this website. The opinions expressed in this column are not those of Angelman Syndrome News, or its parent company, BioNews Services, and are intended to spark discussion about issues pertaining to Angelman syndrome.