Bucket Lists Become Adventures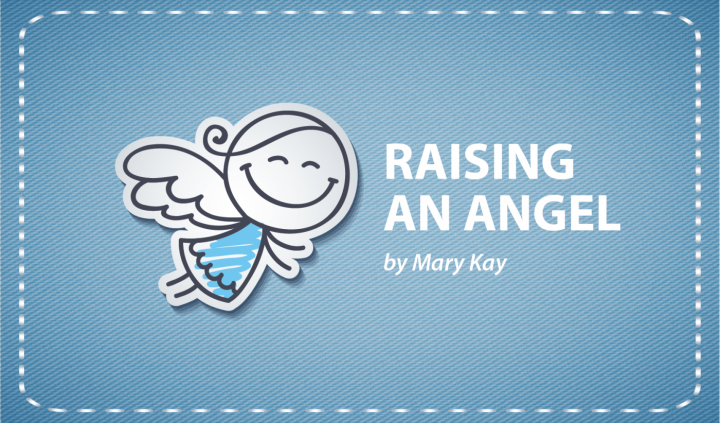 Before the phrase "bucket list" was coined, I had one! I was 9 when I read the book "Misty of Chincoteague." For many young girls, this novel made us realize two things: We wanted a pony of our own, and we wanted to visit these wild ponies. This makes me wonder: What things are on my daughter's bucket list?
Books didn't capture Jessie's full attention when she was little. When I read, she would be up and gone before I completed the first sentence. She also had difficulty turning pages. What I didn't realize till much later was even though she couldn't sit still, she was listening to every word I said. There's no doubt that if I read Misty to her, she would have wanted a pony, too.
Last weekend, we drove to Delaware to visit my brother and his wife. When we hit shore traffic, our route on Google Maps was one long, red line. When I expanded the view on my phone to see what the traffic was like up ahead, Chincoteague caught my eye. Later that night, when the group wondered what we wanted to do, I mentioned that I've always wanted to see the ponies. The next thing I knew, a day trip was planned! 
If our wild pony hunt was to be successful, we needed to go to Assateague Island where the ponies live, not to Chincoteague. Before crossing the Verrazano Bridge (not anything like the Verrazano in New York City) onto the island, we passed the visitors center. The "men" didn't want to stop, instead forging ahead to get this pony hunt over with.
Our first stop was at the ranger's booth to buy our pass. We asked about the ponies and were told there were 97 living on the island. Not far from where we started, the first ponies were spotted off in the distance grazing in the marsh. Then we saw a few more but they, too, were a half mile or more from the road.
At the next turnoff, we hit pay dirt! We spotted a herd of four, and one was the newest island resident! The colt was born on Aug. 17. Before we left the park, we saw 19 ponies! Considering the island is 37 miles long, we were pleased.
After a successful morning of pony hunting, we headed out of the park and stopped at the visitors center. While Jess and I looked at the exhibits, one of the staff pulled me aside and asked if Jess had her pass. Then she explained that those with disabilities have free lifetime access to all the national parks. This is probably common knowledge, but it was news to me.
Only a short distance from the park, we completed yet another bucket list item — for Jess to ride a go-kart. With the gas pedal all the way to the floor, we drove as fast as that little kart could go. After the first turn, Jess stopped squealing and was using the steering wheel. We chose the family track because they had two-seaters and it was the slowest track. Even though Jess has a need for speed, this was fast enough. I know she has the ability to drive a car, but following the rules of the road is another story.
We spent our last morning at the beach. I'm not sure if this is on my list or hers, but being able to swim in the ocean is a big deal. Before entering the water, we watched the waves like you do when you are playing jump rope. It's all about timing. As soon as the sets got small, Jess and I quickly made our way in. We like to scull on top of the swell. As the water rolls under us, we are lifted in the water, and from here we watch the waves break on the shore.
At first, Jess was a bit anxious, and she verbalized like Angels do. (Though she isn't saying words that I can discern, I'm beginning to believe that Angels have their own language. If Jess hears an Angel on YouTube, she immediately runs closer to see who is "talking." She may not know them personally, but she appears to understand what is being said.)
I may not know all of the things that Jess has on her bucket list, but we try to expose her to as much as we can. I've found that goals tend to be reached if they are written down. Although things have been crossed off, the list doesn't seem to be getting any shorter. This must mean there are many more adventures ahead!
To read more about our journey, visit my blog. We wouldn't even have a story if Jess hadn't found her AAC voice. Also, check Angelman Syndrome News on Fridays for my upcoming columns.
***
Note: Angelman Syndrome News is strictly a news and information website about the disease. It does not provide medical advice, diagnosis, or treatment. This content is not intended to be a substitute for professional medical advice, diagnosis, or treatment. Always seek the advice of your physician or other qualified health provider with any questions you may have regarding a medical condition. Never disregard professional medical advice or delay in seeking it because of something you have read on this website. The opinions expressed in this column are not those of Angelman Syndrome News, or its parent company, BioNews Services, and are intended to spark discussion about issues pertaining to Angelman syndrome.