My Angel's Superpower Shines on World Smile Day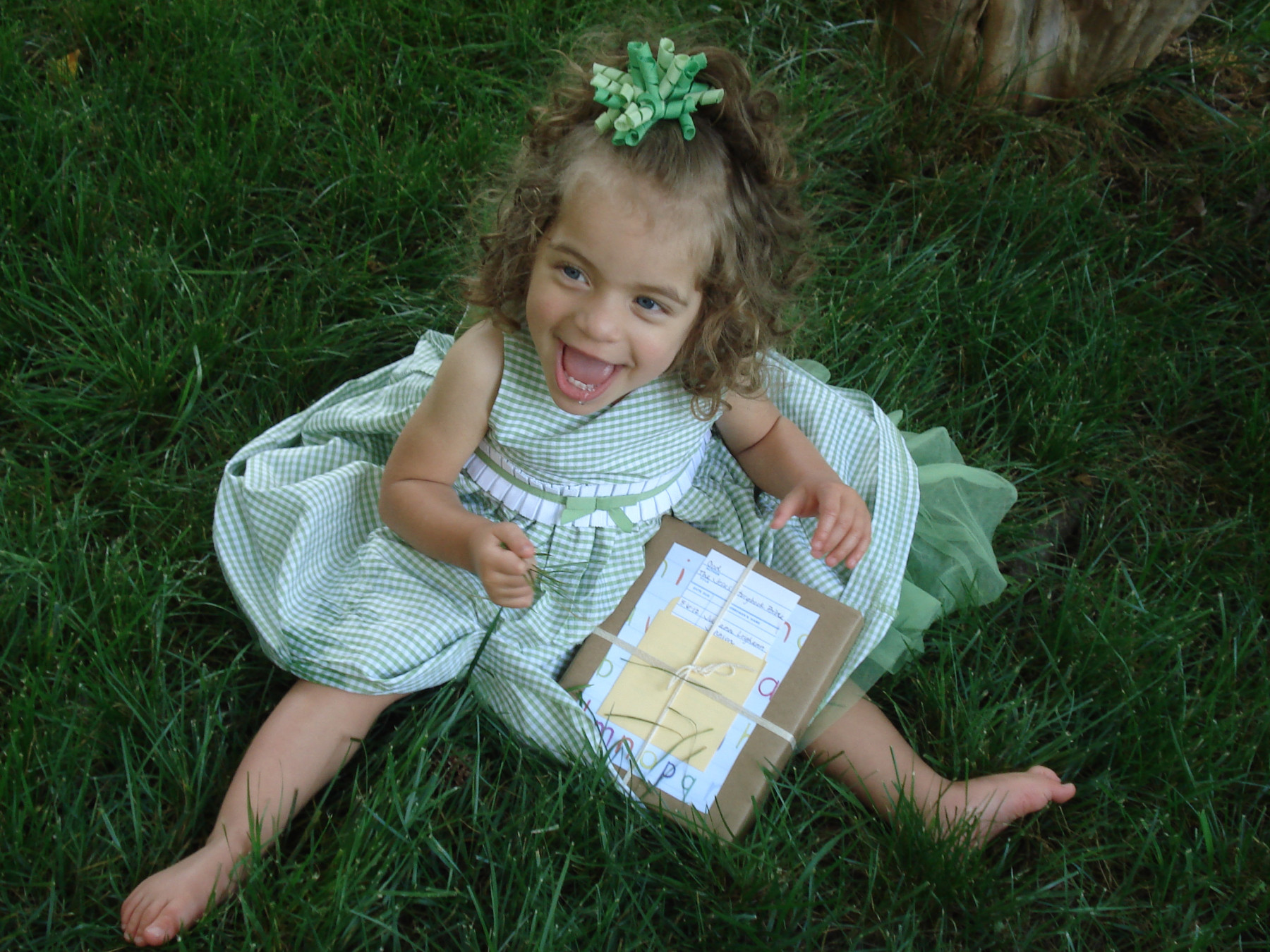 If I hadn't seen it countless times, I would never believe a smile could make someone's day. Leave it to my 11-year-old Angelman child's happy demeanor to do just that.
The first Friday in October is World Smile Day. It's supposed to be a day for a random act of kindness to make another person smile. The holiday has nothing to do with Angelman syndrome, but it is the perfect day for Angels. That's because Angels typically love to smile.
The happy demeanor of Angels is a trait they seem to share. Researchers have even studied the phenomenon, although the science behind it is somewhat inconclusive. That's OK with me. Like so many of my Angel's unique characteristics, I simply strive to appreciate the joy that comes from her happiness. Scientific and intellectual challenges aside, it's my daughter Juliana's beautiful smile that people remember when they see her.
Sometimes, Juliana will even touch or hug a complete stranger. Then, she'll shine that beautiful smile and let out a hearty chuckle. I've come to believe it's her special gift. Her superpower.
Most strangers are happy for the attention and don't mind an impromptu bear hug. In fact, I can only remember one person who was not very happy when Juliana grabbed her, smiled, and then burst into a giggle. I guess you can't please everyone, even with a smile that lights up a room.
Leaving cheer everywhere
While it seems like Juliana is always smiling at everybody, two examples have stayed with me through the years.
The first one happened a few years ago, when we visited my mother-in-law at a nursing facility. I can still remember the crushing smile and giggle that she gave an elderly gentleman as we passed. The man lit up like a kid on Christmas morning. When he thanked Juliana and gave her a big smile back, I knew that she had made his day.
The other time happened as we passed a woman at a grocery store. She looked so sad to me, but as soon she caught sight of Juliana beaming at her as she sat in the front of our shopping cart, the woman thanked us for lifting her spirits.
It seems sometimes my Angelman child's happy demeanor is magically able to reach out to just the right person, someone who needs their spirit lifted with a smile. The gestures seem so random and there is no way of knowing for sure where or when she might strike. I believe there is some reason for Juliana's smile that is known only to her. The research suggests that Angels don't appear to laugh indiscriminately, that it occurs more in social settings.
I think it's so beautiful that Juliana sprinkles sunshine around our neighborhood with her smile. She may not be able to carry on a typical conversation, but Juliana is engaging them in her own way. She is communicating and giving people exactly what they need — a random act of kindness that gives them something to smile about.
***
Note: Angelman Syndrome News is strictly a news and information website about the disease. It does not provide medical advice, diagnosis, or treatment. This content is not intended to be a substitute for professional medical advice, diagnosis, or treatment. Always seek the advice of your physician or other qualified health provider with any questions you may have regarding a medical condition. Never disregard professional medical advice or delay in seeking it because of something you have read on this website. The opinions expressed in this column are not those of Angelman Syndrome News, or its parent company, BioNews, and are intended to spark discussion about issues pertaining to Angelman syndrome.