I'm Learning to Encourage Active Listening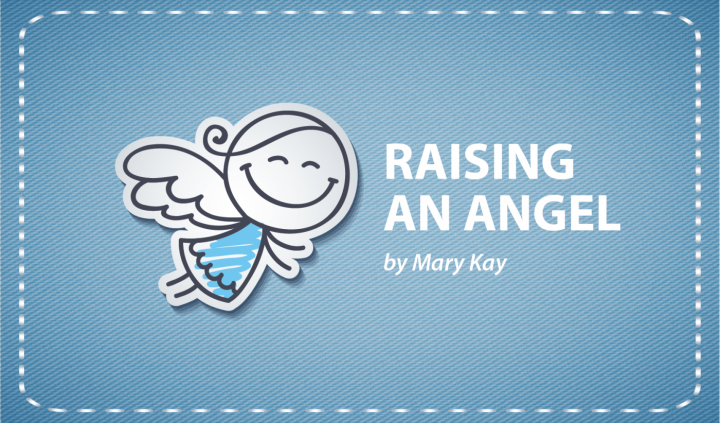 Jessie took the Goober Grape out of the cabinet and handed it to me. I said, "Oh, you are hungry, I need to find some bread," and proceeded to look for a loaf. Then I had to tell her we were out and that we would have to find something else to eat. Without skipping a beat, she opened the freezer drawer and pulled out a bag with two heels, just enough to make a sandwich. I said, " What good listening!" and we fixed her snack. (After being out all day, she comes home famished.)
For years, I've been telling her "good listening," but today I heard my words and they gave me pause. Jessie is always listening and I'm telling her good job? Of course, she hears me, she just doesn't always answer. When a nonverbal person doesn't respond, it's often assumed they don't understand. There may be a processing delay, but that doesn't mean the light isn't on, either. It takes Jess time to motor plan her answer. She thinks before she taps her words on her Talker. Sometimes while she is figuring out how to proceed, the delay confounds people who don't know her, so they assume she doesn't hear them because "she's in her own world." No, Jess is in this world, she just doesn't follow the rules social graces dictate.
There's another component to this. Just because I ask Jessie for help doesn't mean she wants to help. It makes me realize that there isn't as much processing delay as we had been led to believe. She just preferred for someone else to take the garbage out. Jessie has learned that if she waits long enough, someone else will do what was asked of her. Sadly, I've been Tom Sawyer'd for years. She's obviously much smarter than she's been given credit for. All I can say is: Well done, Jess, well done, but Mama isn't going to fall for that not-so-innocent smile anymore.
If I only had learned earlier how to teach her to be an active listener, to acknowledge us in some way, maybe we wouldn't have taken so long to realize we'd been had. Instead of repeating a request, I'd ask her, "What did I say?" and typically she would follow through. This should have been my first clue. To prevent Jessie from manipulating situations, she has choices about how she can respond. She can look at the person speaking, or answer with her Talker — either specifically, or with a yes or no. She can nod her head, raise her hand, point a toe, I don't care. What Jess can't do is nothing. As they say in sales, "He who talks first loses," and she has perfected this strategy to an art form. It's my humble opinion that this is why so many special needs kids rule the roost.
If you are reading this, the next thing I'm going to say will be fairly obvious: Parenting does not come naturally to me. I have been very slow figuring my daughter out. The loving, comforting, nurturing part isn't difficult, but staying one step ahead of her is another story. It makes me wonder what Jess thinks of me and other people? Does she consider me a rube because I fall for her act so often? I've watched her testing others to see if they will fall for feigned helplessness, and most of the time, they do. In my defense, whereas Jess does need support, I've never seen her as helpless. I just didn't realize that I was helping her too much where she needed to be the one to help herself.
To read more about our journey, visit my blog. We wouldn't even have a story if Jess hadn't found her AAC voice. Also, check Angelman Syndrome News on Fridays for my upcoming columns.
***
Note: Angelman Syndrome News is strictly a news and information website about the disease. It does not provide medical advice, diagnosis, or treatment. This content is not intended to be a substitute for professional medical advice, diagnosis, or treatment. Always seek the advice of your physician or other qualified health provider with any questions you may have regarding a medical condition. Never disregard professional medical advice or delay in seeking it because of something you have read on this website. The opinions expressed in this column are not those of Angelman Syndrome News, or its parent company, BioNews Services, and are intended to spark discussion about issues pertaining to Angelman syndrome.