Keeping Your Angel Busy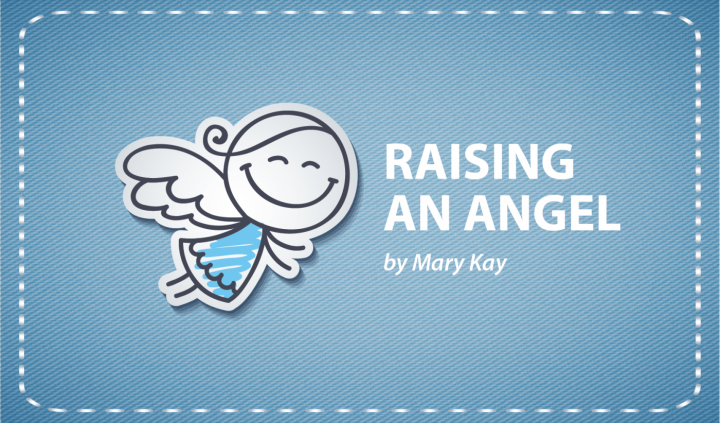 Captain's Log, Stardate 04.14.2020: This is our 34th day of self-quarantine. To survive, we've had to adapt to new restrictions and find distractions to prevent ourselves from losing our marbles.
***
Easter was quiet. Instead of having family and friends join us to celebrate, Jessie had a small tea party. She was thrilled to dress up and wear her favorite hat. Fun distractions help the time pass, which makes our days more pleasant. However, just like Alice in Wonderland, it feels as though we have all fallen through the rabbit hole, into a peculiar and foreign world. Who would have ever thought it would be OK to go into the bank wearing a mask? Or that you could purchase pot in a store but need to visit a barber in a dark alley to have your hair cut? Unfortunately, this is not a bad dream — this is a new reality.
When going to the market, our new norm is for Jessie to wait in the car with her dog, Roxy. Masks are required before entering and she probably wouldn't keep hers on. Besides, it makes sense to keep exposure to the minimum. This 6-foot distancing is reminiscent of second graders afraid of catching cooties. Yet, while everyone is so careful inside, they abandon their sensibilities and toss their latex gloves in the parking lot, leaving their debris for some unfortunate worker to clean up after them. It doesn't matter how many restrictions are made, many people will not adhere to them.
If Jessie can't go out into the community (even the parks are closed) then we have to find fun activities to do at home. On one particularly dreary, rainy day, no one wanted to go out, not even the dogs, so instead of looking for something to watch on Netflix, I had Jessie plant sunflowers, tomatoes, basil, and parsley indoors. For the next few weeks, she will water them and watch them grow. Hopefully, by the time they are ready to be planted outside, we will no longer be sequestered at home. It's good to have something to look forward to.
After the driveway had been washed by the rain and warmed by the sun, we got the chalk out to draw while listening to the birds. We heard some wild turkeys gobble in the thicket and chickadees who repeat "cheeseburger, cheeseburger." I guess our thoughts were rather dark because we created a crime scene. It never occurred to me to make a sensory chalk walk like this clever occupational therapist did. If the weather holds, we will make one tomorrow, or choose another idea from here. Maybe we should make our own chalk? Even so, for Jess, many of these activities will have to be adapted. She doesn't know how to hop so I will just add this to the list of things to work on, especially now that we have the time. The one thing I know to be true is that if I keep my Angel busy, she stays out of trouble. Then everyone is happy!
To read more about our journey, visit my blog. We wouldn't even have a story if Jessie hadn't found her AAC voice. Also, check Angelman Syndrome News each month for future columns.
***
Note: Angelman Syndrome News is strictly a news and information website about the disease. It does not provide medical advice, diagnosis, or treatment. This content is not intended to be a substitute for professional medical advice, diagnosis, or treatment. Always seek the advice of your physician or other qualified health provider with any questions you may have regarding a medical condition. Never disregard professional medical advice or delay in seeking it because of something you have read on this website. The opinions expressed in this column are not those of Angelman Syndrome News, or its parent company, BioNews Services, and are intended to spark discussion about issues pertaining to Angelman syndrome.