Fundraising and the Butterfly Effect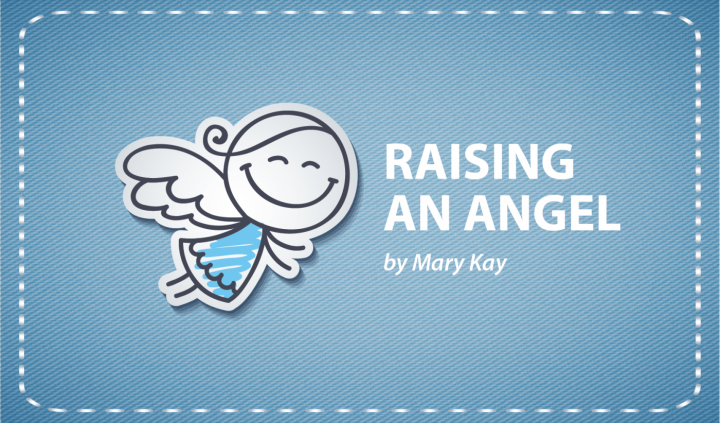 Fear, anger, and disbelief were just some of the emotions experienced upon realizing my daughter was not making her milestones. These stages came in no particular order. I kept asking myself, "Why her, why me, why us?" Of course, I'm not the first person, nor will I be the last, to be blindsided by a diagnosis.
Once the initial shock wore off, we did what every other family who has ever received a life-changing diagnosis does: We got to work. For Jessie, this meant occupational, physical, and speech therapy. By the time she was 5, she started having seizures that took us down another path we never expected.
About the same time that Jessie was diagnosed with Angelman syndrome at 13, we received a fundraising letter from Megan, one of her first teachers, for the Cystic Fibrosis Foundation. Cystic fibrosis is a disease we had heard of but didn't know much about. Aiden was only 8 days old when they learned he had CF. One summer, we were even able to join them on their annual Aiden All Stars Walk.
In our Angelman world, we feel people take the ability to talk for granted. In the CF world, they know people take for granted the ability to breathe. Those who have CF are also more susceptible to illness, and every illness can be life-threatening. In 1962, the life expectancy for someone with CF was 10 years old. Now, as researchers are improving treatments, it's closer to 38. This increase is due to parents who made it their mission to raise money for research.
On Saturday, our family attended a fundraiser for another devastating disease, ALS. Hope Loves Company is a nonprofit organization in the U.S. dedicated to providing emotional and educational support to children and young adults who have, or had, a loved one battling ALS. Coincidentally, Sara, one of my good friends and an unwavering advocate for Jessie, has been a supporter of Hope Loves Company long before she was diagnosed with the disease herself. We felt so moved by this event and the work that they do that we plan on returning next year.
I'm beginning to believe that the divine purpose of catastrophic diseases is to make us connect to each other. The most important commandment is to love one another and this is what we do when we support our family and friends who are given the ultimate challenge.
Although we don't share the same medical challenges, we all believe that the most important thing we can do is to spread awareness about the diseases that we live with. I can't help but feel that we are part of each other's story. Sadly, people don't understand the reality of catastrophic illness unless it touches them directly, and that is not something I wish for anyone. What I do know is that we are all in this together whether you realize it or not.
Currently, the movie "Five Feet Apart" (a CF-centered romance) has increased fundraising for CF by 110 percent. Undoubtedly, "The Theory of Everything" educated people about ALS. Maybe what we need now is a movie about Angelman syndrome?
As they say in Hollywood, "I'll get my people to talk to your people and we'll get this deal done," and then we'll hope to see the butterfly effect change more than the weather.
***
PS: The ice bucket challenge needs a reboot, and I'm contemplating not how, but when. In order to pull it off, I need a pit crew. I'm pretty sure my husband would be happy to pour a bucket of ice over my head, and we probably wouldn't have to ask him twice.
To read more about our journey, visit my blog. We wouldn't even have a story if Jess hadn't found her AAC voice. Also, check Angelman Syndrome News on Fridays for my upcoming columns.
***
Note: Angelman Syndrome News is strictly a news and information website about the disease. It does not provide medical advice, diagnosis, or treatment. This content is not intended to be a substitute for professional medical advice, diagnosis, or treatment. Always seek the advice of your physician or other qualified health provider with any questions you may have regarding a medical condition. Never disregard professional medical advice or delay in seeking it because of something you have read on this website. The opinions expressed in this column are not those of Angelman Syndrome News, or its parent company, BioNews Services, and are intended to spark discussion about issues pertaining to Angelman syndrome.