Fun Times with My Angel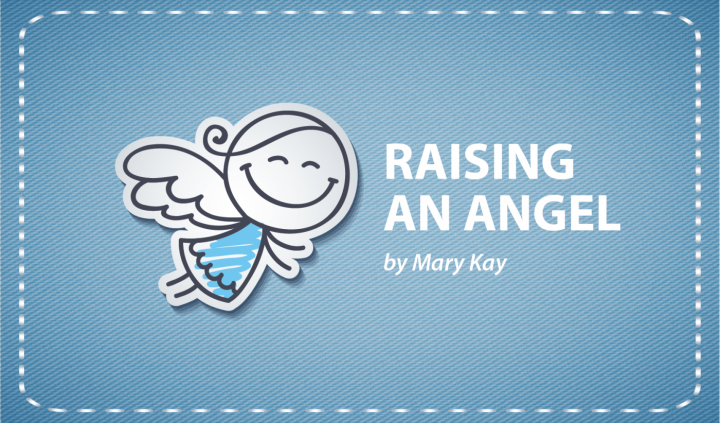 When the cat's away, the mice will play. With Jessie's dad out of town all week, life was different. Our schedule didn't revolve around him and we took full advantage.
Half of my time was spent working on a messy project. During the other half, Jessie and I enjoyed each other's company. It wasn't always this way. In the early years, she needed my sole focus and one-on-one time. Now, she is happy to entertain herself while I work. This week's project was to paint two rooms. Oh, how I wish I could Tom Sawyer her into helping, but she's even worse about getting paint everywhere than I am! For now, I restrict her art to paper or canvas. Someday, I will throw caution to the wind and let her help.
The first day of painting, Jess had the patience of a saint. She checked in on my progress here and there and steered clear of the rooms in transition. Because she was extra tolerant, I suggested we go out to dinner. I talked to her father on the phone earlier and said we'd probably go to Chick-fil-A. Jess must have been eavesdropping because as soon as we got in the car, she said, "Chick-fil-A hurry" on her Talker. We were both hungry and looking forward to going to our favorite restaurant.
It's rare to visit a Chick-fil-A without a line. On this night, there was no wait. After ordering our chicken, Jess asked for ice cream but settled on a vanilla shake instead. Shakes are not just a treat, they have oral motor benefits, too. Of course, Jessie started on her shake before eating her meal. It's Girls Night, though, so the sky's the limit and she can do whatever she wants!
The shake was thick. After drinking one-third, the shake didn't draw well into the straw. Instead of sucking harder, she squeezed the cup and it cracked in her hand. (Sometimes, she doesn't know her strength. It's an Angelman thing. It's taken Jess years to learn how to regulate her inordinate amount of power. I've often thought that she should be studied. Maybe if we knew why she was so strong, it would help those who have spinal muscle atrophy. Anyhow, like a kid, I ran to the counter with the broken cup and oozing shake in my hands. In hindsight, I probably should have headed for the trash. With a smile on her face, the woman at the counter took the mess out of my hands and gave me a stash of paper towels.
When I went back to the table, I gently reminded Jess to be more careful. Just as she started eating her dinner, an employee brought her a new vanilla shake! This was unexpected, but then again, Chick-fil-A is known for their customer service.
At some point, Jess transitioned from needing a caretaker to becoming an enjoyable companion. She eagerly helps when asked and even will lend a hand if she sees something out of place. As we sat and enjoyed our dinner, I marveled at how far she has come. It's hard to pinpoint what exactly the catalyst for change was, but I know her having a reliable, robust AAC voice is at the top of the list, along with our presuming competence and continually asking more from her. During this process, we have butted heads because she prefers that I do the things deemed difficult for her. It's also been difficult for me to step back and wait for her instead of doing the task myself.
The last day on our own, we had afternoon hair appointments and then picked up takeout sushi for dinner. I ordered too much and we ate our fill, though we did have room for the fortune cookies. Jessie's fortune read, "This person's love is just and true. You may rely on it."
Hers is. Our Angel has brought us many blessings, and true love is one of them.
To read more about our journey, visit my blog. We wouldn't even have a story if Jess hadn't found her AAC voice. Also, check Angelman Syndrome News on Fridays for my upcoming columns.
***
Note: Angelman Syndrome News is strictly a news and information website about the disease. It does not provide medical advice, diagnosis, or treatment. This content is not intended to be a substitute for professional medical advice, diagnosis, or treatment. Always seek the advice of your physician or other qualified health provider with any questions you may have regarding a medical condition. Never disregard professional medical advice or delay in seeking it because of something you have read on this website. The opinions expressed in this column are not those of Angelman Syndrome News, or its parent company, BioNews Services, and are intended to spark discussion about issues pertaining to Angelman syndrome.