Cooking Helps My Daughter Develop Daily Living Skills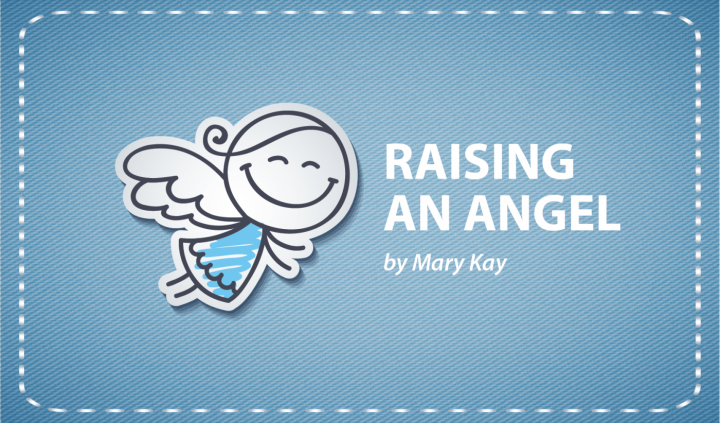 I learned to cook by my mother's knee. We baked cookies and kneaded dough. She even would give me cake batter for my turquoise Easy-Bake Oven.
Sometimes, Mom would pull up a chair to the kitchen sink for me to stand on. She filled the sink with water and dish soap and set me up with her grandmother's hand mixer so I could make bubbles. Eventually, I graduated to the dishwasher.
I thought I would do similar things with my child. However, like most things, cooking with my Angel hasn't gone as I imagined.
When my daughter, Jessie, was younger, she couldn't focus for longer than three seconds before toddling off in another direction. Of course, she always returned to lick cake batter off the spoon — and sometimes even ran away with it. We called her "the mess-maker" for a reason.
Jessie didn't have the balance to stand or the fine motor ability to make bubbles in the sink. It soon became apparent that I had to find adaptive ways for her to participate. No fun can be had if the task is outside her ability.
We ended up disenchanted with activities that should have been enjoyable. I hoped that Jessie would be able to do something. When she couldn't, she became frustrated and we both ended up unhappy.
Jessie was interested in cooking from farm to table. One time, after picking apples in the orchard, we made applesauce. It was rewarding to watch Jessie use the apple corer and peeler. Tiny successes increase her confidence and attention span. I like cooking with Jessie because it forces her to work on her daily living skills.
A few weeks ago, we made chicken and white bean chili — a perfect recipe for a winter's day. I typically make my own chicken broth and soak the beans, but Jessie needs immediate gratification, so we used packaged ingredients instead.
To my delight, Jessie opened the pop-top for the canned corn. However, the can opener proved too tricky. I'll have to look for a user-friendly one. Using both of her hands is one of Jessie's emerging skills. Last year, she learned to buckle herself in using a seatbelt.
Jessie has watched me cook over the years. I tend to eyeball measurements, except when I'm baking. To Jessie, I look as though I'm dumping in ingredients. If I'm not careful, she gets ahead of me and adds ingredients without considering proportions. After this happened a few times, I started to measure the ingredients ahead of time, setting them in small bowls. Jessie can add the ingredients one at a time. We look at the printed recipe together and follow it step by step.
The chili looked easy enough for Jessie to make. However, as with most things that look good, the flavor was bland, so we tripled the amount of spices. Even so, it needed additional doctoring to satisfy us. As we tasted and conferred, I tweaked the recipe some more.
Jessie stayed throughout the process and did all the stirring. Then we cleaned up as the soup simmered. Jessie took the recyclables out to the garage and left me to clean the kitchen.
Once the chili was ready, I fixed Jessie a small bowl. I also told her father that she had helped, which pleased her. Her reaction reminded me of the old Shake and Bake commercial. Maybe I should add the phrase "and I helped" to her Talker?
I model language for Jessie while cooking, which encourages Jessie to share her thoughts. As satisfying as doing things together is, I love it when she talks to me. I don't feel like such a "boring" mother, after all.
***
Note: Angelman Syndrome News is strictly a news and information website about the disease. It does not provide medical advice, diagnosis, or treatment. This content is not intended to be a substitute for professional medical advice, diagnosis, or treatment. Always seek the advice of your physician or other qualified health provider with any questions you may have regarding a medical condition. Never disregard professional medical advice or delay in seeking it because of something you have read on this website. The opinions expressed in this column are not those of Angelman Syndrome News, or its parent company, BioNews Services, and are intended to spark discussion about issues pertaining to Angelman syndrome.