Angels Can Dance the Night Away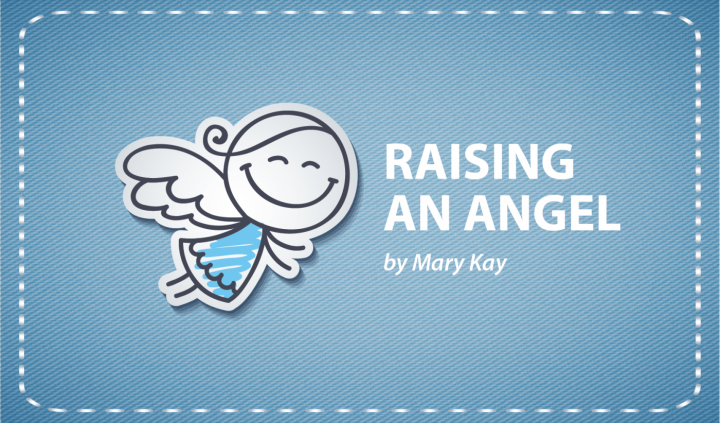 After a hot, humid summer with intermittent rain, we are ready to welcome fall, not just for the change of weather but because it is the beginning of the dance season!
Jess has always liked the concept of going to dances, but most of the time, they were too loud for her and she didn't have the social skills to negotiate a room full of people. When I picked her up from school dances, I would either find her in another room where it was less overwhelming (sometimes working on a craft), or she was a wallflower sitting with an adult watching everyone else have fun. It appeared that my husband and I benefited more from our date night than our daughter did from the dance.
After Jess aged out of school, we stumbled upon a monthly dance program for adults with special needs provided by our local recreation department. In the beginning, this, too, was overwhelming. However, the organizers had tricks up their sleeves. The music wasn't deafening and they have what I call "ringers" who mingle and ensure everyone is engaged. If someone is sitting for too long, a volunteer will try to get them on the floor, or they will keep them company.
Regardless, they find the speed they are comfortable with and go with it. No longer did I feel as though we were dumping her so we could have a couple of hours to ourselves.
The first year at the dance, Jess sat along the side, observed, and then would run to another spot to sit and watch. She also befriended the chaperones. Though Jess does not speak, she prefers the company of those who can hold a conversation.
The next season, Jess recognized many of the same people and her comfort level grew. She no longer got upset when my husband and I left. As the night neared its end and it was time to go, she'd run in the opposite direction as soon as she saw me.
We witnessed the most change the following year. Jess took extra care in choosing which dress to wear, pulling choices out of her closet for my approval. I've learned not to start this prepping process too early because as soon as she's dressed, she is ready to go.
Her effort was starting to pay off. One evening as she was walking to the gym, I heard a young man say, "Hi, Jessie. You look pretty." She smiled in his direction and was pleased at being noticed.
Later that same season, I was told that Jess danced with a boy. No longer the quiet girl on the side, she pulled him onto the dance floor. After doing her signature moves (the bounce and the goal) and before the song was over, she ran away giggling. The boy was not offended and there was no judgment.
Some people think special-needs events send the wrong message and are not inclusive. In some situations, this is probably true, but I don't see our dances this way. Out of curiosity, I googled dance clubs. Not counting the local dive bars, I found they all had their niche and catered to a specific clientele.
So why is it wrong for there to be dances specific to Jessie's needs? We don't choose this because it's a "safe place" or because she didn't go to "The Prom." Rather, they have the support she needs to have a good time. 
As far as Jess is concerned, where there's music, there's dancing. We've bantered about taking her to an old haunt of mine, the Stone Pony. But Parx Casino is much closer and their concert venues are small. Despite being a teetotaler, I think Jess will fit into these crowds and dance the night away.
Bottom line: She chooses where she wants to go, and it's our job to give her options.
To read more about our journey, visit my blog. We wouldn't even have a story if Jess hadn't found her AAC voice. Also, check Angelman Syndrome News on Fridays for my upcoming columns.
***
Note: Angelman Syndrome News is strictly a news and information website about the disease. It does not provide medical advice, diagnosis, or treatment. This content is not intended to be a substitute for professional medical advice, diagnosis, or treatment. Always seek the advice of your physician or other qualified health provider with any questions you may have regarding a medical condition. Never disregard professional medical advice or delay in seeking it because of something you have read on this website. The opinions expressed in this column are not those of Angelman Syndrome News or its parent company, BioNews Services, and are intended to spark discussion about issues pertaining to Angelman syndrome.