Why I'm Not a Fan of Orthotics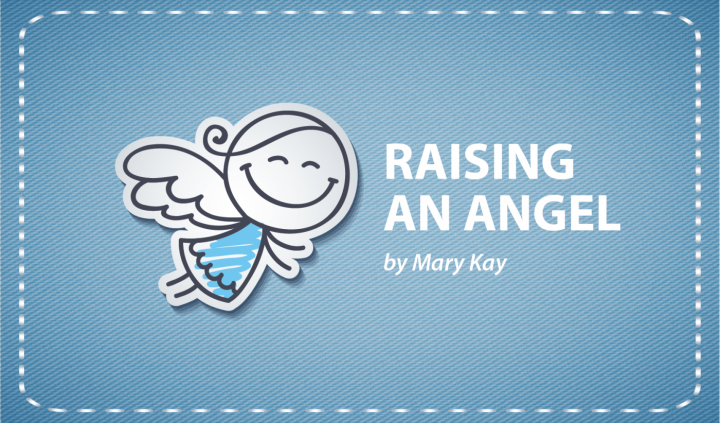 Orthotics. I've not been a fan. Jess had seen three private-practice orthopedists and was also treated at a Shriners Hospital. Each prescribed an ankle-foot orthosis (AFO) for her right foot. Except for their size and embellishments, they were all made the same: a molded foot and articulated ankle (allowing for flexion). The doctors were pleased and our physical therapist at school was pleased, but Jessie was not.
Over the course of several years, the AFO did not improve Jessie's way of walking or prevent her ankle from rolling, and there were always red marks on her foot. There is nothing more maddening than following doctors' advice only to have it do more harm than good.
When purchasing shoes (typically sneakers with a higher top), she needed two pairs because the AFO required a larger size. Within three to four months, the shoes would be worn out and needed to be replaced. Because fitting a shoe should not be left to some hourly person at the mall, we shopped at a family-run shoe store. As soon as Jess walked through the door, due to their experience, they knew exactly her size.
All was well and good until the day Jessie was having her feet measured before a shoe fitting. Her left foot was one full size larger than her right. The AFO had stunted the growth of her foot because the hard plastic was not giving her any biofeedback. Much to the chagrin of her school PT, I tossed the orthotics away.
Next, we tried Botox treatments to relax the leg muscle. Of course, I asked for any residual to be used on the crow's-feet around my eyes, but after seeing the needle, I had second thoughts (I'm kidding, of course, but not about the needle). This procedure I regret the most because the injection was so very painful that Jess screamed. The needle was large and long. As soon as she saw it, she started to scramble and exit stage left. Because we needed several people to pin her down and the doctor sounded like Boris, these should have been clues that this was not a good idea. After administering the first shot, the doctor turned and said in a thick Russian accent, "She's strongest 11-year-old I've ever met!" He was no Boris, far from an evil spy, however, the treatment was too invasive.
Though the Botox was more successful than the AFO, its effectiveness wore off within weeks. I was not comfortable having poison injected into her body. She suffered three more treatments before I realized this was yet another desperate attempt for little reward, and called a halt.
When Jess was 13, we found a new orthopedist. For the first appointments, we waited for over two hours. When I realized the office triple-booked appointments, I shared my wrath with the doctor (it's advisable not to make an Angel mom mad). The following appointment, we waited less than 15 minutes. It's bad enough having to visit specialty doctors, but it's an insult to injury to spend needless time in a waiting room. Fortunately, it was just the office staff that sucked and not the doctor (typically, if they are pleasant at the desk, it's a reflection of the doctor).
This orthopedist suggested a tendon transfer to help prevent Jessie from rolling her ankle. The surgery went well. She wore a cast for six weeks and the results were good. Yet, over time, Jess began to roll her ankle once again. At this point, we accepted that there just wasn't anything more we could do; we exhausted all avenues and weren't going to put her through any more pain.
When Jess was older, she started falling, so I took her to my chiropractor. At the first appointment, I told Dr. H, "I realize this is neurological but …" He then said, "Maybe not." He talked about her gait and how she carried herself. Jessie leans forward when she walks. She tends to propel herself forward with brute force. Dr. H felt the issue originated from up higher in her body and not her feet. His gentle manipulation treatments stopped her falling and improved her gait. Had I known that a chiropractor would be the least invasive answer, I could have prevented years of anguish. I learned that we need to look at the whole body before treating.
Upon our chiropractor's advice, we've taken Jess to a podiatrist. After watching her walk, she was fitted with a soft brace. I expected Jess not to want to wear this, but I was wrong. The following morning, Jess handed me the brace with her sneakers. She's been wearing this brace for a month without complaint. Now all she needs is a pair of PF Flyers and there will be no stopping her!
To read more about our journey, visit my blog. (We wouldn't even have a story if Jess hadn't found her AAC voice.) Also, check Angelman Syndrome News on Fridays for my upcoming columns.
***
Note: Angelman Syndrome News is strictly a news and information website about the disease. It does not provide medical advice, diagnosis, or treatment. This content is not intended to be a substitute for professional medical advice, diagnosis, or treatment. Always seek the advice of your physician or other qualified health provider with any questions you may have regarding a medical condition. Never disregard professional medical advice or delay in seeking it because of something you have read on this website. The opinions expressed in this column are not those of Angelman Syndrome News, or its parent company, BioNews Services, and are intended to spark discussion about issues pertaining to Angelman syndrome.