How We Answer Unwanted Questions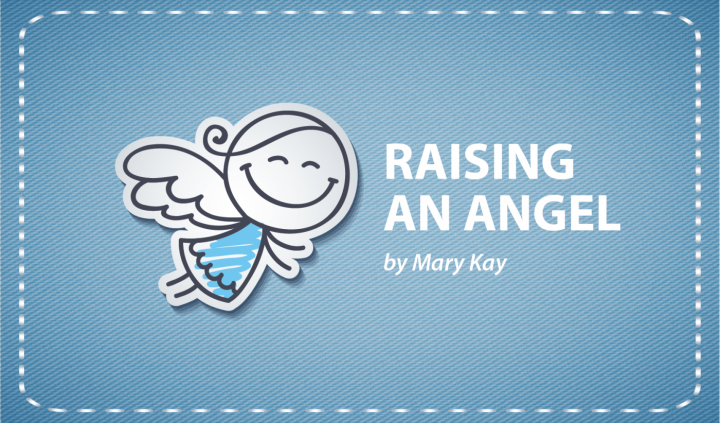 In our early years, friends, acquaintances, and strangers off the street would ask what the matter was with my daughter. If they didn't ask, their puzzled faces gave them away. It's what people do: They study what they don't understand. I didn't know how to answer why Jess didn't talk, or why she sometimes flapped her arms. I found myself volunteering information to satisfy their curiosity, but this wasn't very satisfying for me.
If we were at a crowded event, I held Jess' hand to hold her back. I was afraid to let go. Once she set her gaze on an object, she'd make a beeline for it, running over people in her path. She learned to escape my hold by twisting her wrist. This happened at the market. Jess saw her grandmother and ran into an older gentleman. He barked, "Watch where you are going, young lady!" He was not pleased, and I was mortified. Control was a mechanism I employed when our life was out of control. I found myself taking my little bull in a china shop to the store less and less. At least at home, she had freedom and didn't pull me around like she did when we were in public.
Fast forward to years later. Before Jess aged out of school, we had home supports provided in the form of a life skills coach. All this time I thought I had been helping Jess, but the truth was, I was an enabling helicopter parent. For Jess to be more independent, I needed to give up control. We didn't realize that our holding her back prevented her from going through a stage that she missed when she was a toddler. She needed to explore the world under her own terms. Unwittingly, we had prevented her from maturing (this was only one piece of the puzzle, communication was the other). Even though Jess was the focus during these coaching sessions, we were being trained on how to appropriately support her, too. As we gave Jess more freedom, the result was she stopped pulling me.
When the weather is cold, or if the ground is icy, we go to the mall to walk. It's a great place to release energy, especially after being cooped up for too many winter days. Last week, Jess exuded energy from every fiber of her being. There were moments when it appeared she was about to achieve lift-off and take flight! Someday, this may happen, but on this day, her feet didn't leave the runway. We prefer going to the mall before the stores open, but this time, we got a late start. Jess deftly weaved around people. She was completely free, and this feeling made her exuberant. As Jess moved through the crowd, she flapped her arms, which is something we hadn't seen her do in years. After a half-hour, she became more comfortable in her surroundings. As her energy was released, her arms swung more naturally, and she walked with us instead of 20 feet ahead. Through this whole process, no one even gave her a sideways glance.
Now, as I'm watching her navigate through the mall, it occurred to me how wrong we all have been. It's so obvious, why I didn't realize this before? The answer long ago to all those questions should have been that Jess is a superhero. Isn't this what you call someone who has incredible strength, defies the odds, and laughs at the face of danger? Most of the time, you can't pick out who the heroes are when in a crowd, but I guarantee there are many that face challenges every day — we just don't know what those challenges are.
When we were younger parents, we were much more self-conscious about Jess' idiosyncrasies, but now we are more like honey badgers. Stare, don't stare, we stopped caring. While we have matured as parents, awareness of her differences don't single her out like they once had. If people do ask questions, we give them her card, which shares our blog. This has been a genius way to avoid talking about Jess in front of her and educates them. At the same time, this satisfies my frustration.
To read more about our journey, visit my blog. (We wouldn't even have a story if Jess hadn't found her AAC voice.) Also, check Angelman Syndrome News on Fridays for my upcoming columns.
***
Note: Angelman Syndrome News is strictly a news and information website about the disease. It does not provide medical advice, diagnosis, or treatment. This content is not intended to be a substitute for professional medical advice, diagnosis, or treatment. Always seek the advice of your physician or other qualified health provider with any questions you may have regarding a medical condition. Never disregard professional medical advice or delay in seeking it because of something you have read on this website. The opinions expressed in this column are not those of Angelman Syndrome News, or its parent company, BioNews Services, and are intended to spark discussion about issues pertaining to Angelman syndrome.