7 Words and Sleep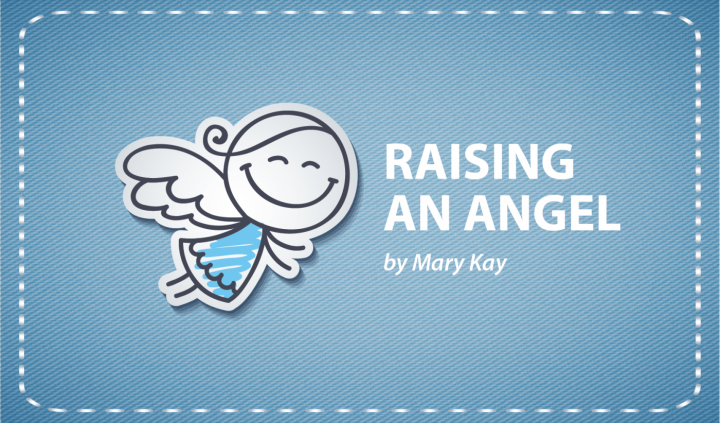 Forewarning: Don't say the following phrase to an Angelman parent, or any special needs parent for that matter. "I don't know how you do it!" I'm sure this is meant to be a compliment, but it isn't heard that way. Of course, if you are referring to how thin and young I look, I would not be offended. Does this make me "Mary, Mary quite contrary"? I guess it does. However, that sense of awe we hear comes off as pity.
As Jess' learning differences became more obvious, this phrase made me defensive. Nowadays, on occasion, I sometimes do the internal eye roll while responding politely. I'm well aware that we have been sent down a harder path with seizures, sleeplessness, and social challenges, but it's preferred that you notice our child for the person she is, and not applaud us for managing challenges.
When Jess was a toddler, the happiest moment of my day was when she got up in the morning, and the second happiest was when she went to bed. Depending on how the previous day went, sometimes her going to bed was the happiest. Regardless, there's a lot that happens in between and I was often exhausted by day's end.
One evening, after tucking her into bed, we settled in our room with popcorn and a movie. The next thing we knew, a tiny hand poked through the crack of the door and waved the empty popcorn bag. Aww … how cute! How adorable! Why don't you just come up on the bed, Little Bird? Share some popcorn, watch the movie, and we will snuggle! Sounds like a wonderful moment doesn't it? Not so much. The following week, we paid the price.
Jess used every form of manipulation to avoid bedtime. First, it was waving a photo through the door crack, then a video and when that failed, she handed me a book. Our compromise was that she has to stay in her room. I couldn't force her to sleep but we did redirect her back to her room. Many mornings, I'd find her asleep on the floor with all of her clothes and toys strewn around her. A couple of times, I found her under her bed. She could crawl under, but could not motor plan her way out. At the time, we didn't know sleeping, or should I say, lack thereof, is an Angelman trait.
When I was having a restless night, I moved to the second-floor bedroom. A few hours later, I heard a sound downstairs. Jess was up. I didn't want to move. My husband was closer, so I was hoping he'd take care of her. Besides, I was finally near elusive slumber. The next thing I knew, Piper dog came upstairs and nudged me. I told him "I will be right there." I lied. Still, I did not move. Then I heard a sharp bark, which quickly rustled me out of bed. I found Jess in the middle of the stairway with Piper sitting in front of her so she could not fall. He was concerned and didn't know what took me so long. Even though he was off duty, he was always on Jess patrol. The next morning, there were three spoons on the kitchen counter next to a container of melted ice cream. I guess when the first spoon didn't work to scoop the frozen block of cream, Jess thought another one would do the trick. The one thing about Angels, is they leave a trail.
To answer the seven-word phrase, my husband and I tag-teamed Jessie when she had trouble sleeping, and Piper made the Hail Mary plays to win the game. I imagine we are like most parents — we used humor and relied on the support where we could find it. To those parents who don't have pets: "I don't know how you do it!"
***
Note: Angelman Syndrome News is strictly a news and information website about the disease. It does not provide medical advice, diagnosis, or treatment. This content is not intended to be a substitute for professional medical advice, diagnosis, or treatment. Always seek the advice of your physician or other qualified health provider with any questions you may have regarding a medical condition. Never disregard professional medical advice or delay in seeking it because of something you have read on this website. The opinions expressed in this column are not those of Angelman Syndrome News, or its parent company, BioNews Services, and are intended to spark discussion about issues pertaining to Angelman syndrome.