The Making of a Baker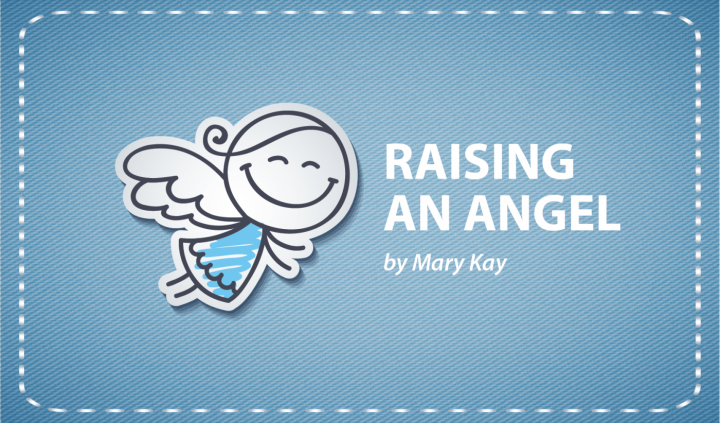 From as early as I can remember, my mom let me help her in the kitchen. I can't say that I was very helpful, but it was her way of keeping me occupied while she worked. Mom would wrap an apron around me, stand me on a chair alongside the sink, and give me an egg beater. While I made bubbles, she baked a cake. If lucky, she'd share a wee bit of batter for my Easy-Bake Oven. Eventually, I graduated from "doing dishes" to bigger jobs.
The first thing I made with my mom was applesauce. She'd peel and core the apples. With her help, I added sugar, lemon juice, and cinnamon, and then we'd add just enough water to cover the apples. Over a gentle boil, the apples cooked on the stove till they were tender. Mom then poured the cooked apples into a Foley Food Mill (to strain the fruit, leaving the seeds and any remaining peel) and let me finish making the applesauce.
On Mondays, when everyone else left for school, I helped her bake bread. Flour ended up all over the kitchen and it always looked like a bomb had gone off. Baking is not for the faint of heart! Sometimes mom reserved enough bread dough to make sticky buns. She'd roll the dough then let me smear it with butter, sprinkle brown sugar, nuts, and raisins, and dust with cinnamon. Carefully, we'd roll it into a log, cut the pieces and place them in a buttered pie plate and wait for it to rise before baking. 
Mom made bread so often that she didn't have to look at a recipe. To the untrained eye, it appeared that she added a little of this and little of that, and voilà, bread! However, baking is a science and requires you to be exact. This does not play into Jess' strengths. She enjoys being in the kitchen with me, but this hasn't always been successful. Let's just say she's an adventuresome cook. When I'm not looking, she adds more salt, and once she added half a box of baking soda to a batch of cookies. Even though Jess has watched me, she seems to have missed the part about measuring. For a long while, it wasn't much fun for either of us cooking together. Besides being messy, her interest lasted only a few moments before she wanted to do something else. I just wanted to get the job done.
The adage "try, try, and try again" is true. Just because we had "issues" early on doesn't mean I was ready to give up. In fact, this was our process for most areas of Jessie's life. The key was to find ways to break down the job into smaller tasks so Jess could find success and build from there.
My husband has always said that there's a right tool for every job. This was never truer than when we found an apple peeler, slicer, and corer machine. This tool made it possible for Jess to make applesauce! She had difficulty with a handheld peeler. She could make the first peel but didn't have the dexterity to roll the apple to continue. When in season, Jess and I would go to the local orchard and pick pounds of apples. There's nothing fresher than right off the tree. How fortunate we are to have a farm-to-table experience.
On Mondays, we continue the baking tradition and bake banana bread. We started with a traditional recipe but our family favorite is a chocolate version. I still can't trust Jess to be precise, or take the time to measure. However, she is excelling mixing the wet ingredients.
Like my mom, Jess knows her part of the recipe and gathers the ingredients out of the pantry cabinet. I just have to watch to make sure she doesn't go all chef on me and start cooking before we are ready! 
Jessie has been asking about Tutu lately. In four days, my mom will have been gone four years. I think we will make sticky buns in her honor. I'll let go of control, ignore the mess, and see what happens. Jessie's skills have been improving, so it's time to try again.
To read more about our journey, visit my blog. (We wouldn't even have a story if Jess hadn't found her AAC voice.) Also, check Angelman Syndrome News on Fridays for my upcoming columns.
***
Note: Angelman Syndrome News is strictly a news and information website about the disease. It does not provide medical advice, diagnosis, or treatment. This content is not intended to be a substitute for professional medical advice, diagnosis, or treatment. Always seek the advice of your physician or other qualified health provider with any questions you may have regarding a medical condition. Never disregard professional medical advice or delay in seeking it because of something you have read on this website. The opinions expressed in this column are not those of Angelman Syndrome News, or its parent company, BioNews Services, and are intended to spark discussion about issues pertaining to Angelman syndrome.