Our AAC Journey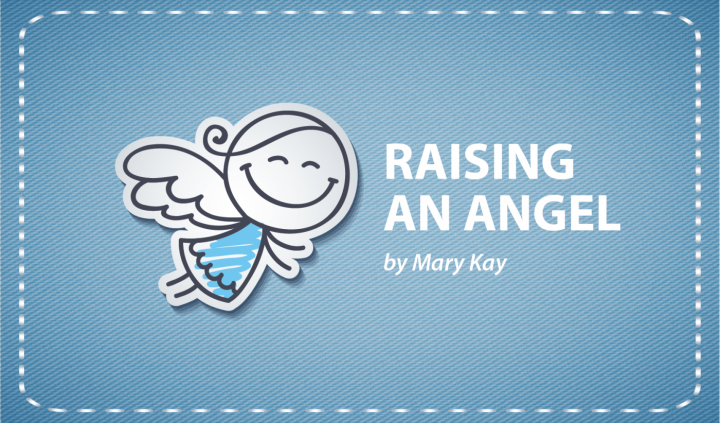 There was a man walking behind me. He had longer strides than I. Within a few minutes, he caught up with me, and we walked together for a while. As soon as he spoke, I realized he didn't speak English and was Russian. We did our best to communicate, but little was said. Our attempt to converse was exhausting, and I realized how difficult it is to have a language barrier. We parted ways not knowing much other than we were both visiting family and that it was going to be a hot day.
I wondered, how is this much different than talking to someone who is nonverbal? Though I can interpret knowing glances from my daughter, or husband for that matter, these are educated guesses. I may be good at figuring out what Jess wants, but it doesn't mean I'm able to read her mind. I didn't realize it at the time, but this was the beginning of our alternative and augmentative communication (AAC) journey.
When Jess was 5 or 6, the school began with low-tech AAC to encourage speech. First, it used a picture exchange communication system (PECS), and then came a pragmatic organization dynamic display (PODD)-inspired picture board. Each board was the size of a place mat. There were 45 color-coded words and phrases. Jess used both of these systems at school, and they were not sent home. Maybe the speech-language pathologist (SLP) thought this was too difficult for a parent to implement? Maybe she wanted to maintain control? I don't know.
When Jess was 9, the school felt she met the prerequisites for an AAC device and scheduled an evaluation.* After testing her on several different devices, they decided the DynaMyte 3100 would be a good match. It was the best they had to offer.
The first SLP who worked with Jess and the DynaMyte had never used an AAC device before. This was not a good combination. As the school year was about to end, I was told they didn't think Jess was capable of using the DynaMyte. They then had the DynaVox sales rep come to the school to validate their position. As soon as the rep saw Jess' device, she said, "Well, of course she's having problems, she's using the adult user version!" At that point, I left the meeting. They had been blaming Jess when really, they didn't know what they were doing and I was livid.
To make a long story short, we moved so we could get Jess into another school system. The SLPs had much more experience with AAC devices. Unfortunately, Jess used the DynaMyte less and less over time. Even the experienced SLPs had trouble knowing which motivating language to add.
During the majority of our AAC journey, I followed the SLP's lead. There weren't many choices at this time and information wasn't readily available. Even so, I was very intimidated by the whole process. For reference, it would be another 10 years before Google was sophisticated enough to provide real-time search results. 
By the time Jess turned 21, she had one semester left and still didn't have a reliable way to communicate. Six months prior, I decided not to replace the DynaMyte. Jess realized she could get her needs met more quickly nonverbally than when tapping through layers on the device, and besides, we couldn't financially support it. Unfortunately, this left Jess without a voice. All I knew was Jess needed something that was simple yet sophisticated. I didn't agree with the AAC evaluation she was given — we were in limbo.   
As the school and I fought over what to do, I realized their strategy was to run out the clock, and this forced me to perform a Hail Mary. After lamenting to another parent, inadvertently we stumbled upon Speak for Yourself. Even though Jess' AAC evaluation determined she was not a candidate for any iPad apps, the school humored my maverick decision. My guess is because this "over-involved Mom" would soon be out of their hair and this would shut me up. I didn't know it then, but my AAC education was about to begin.
***
*There were many practices that were accepted then that aren't currently done now.
To read more about our journey, visit my blog. (We wouldn't even have a story if Jess hadn't found her AAC voice.) Also, check Angelman Syndrome News on Fridays for my upcoming columns.
***
Note: Angelman Syndrome News is strictly a news and information website about the disease. It does not provide medical advice, diagnosis, or treatment. This content is not intended to be a substitute for professional medical advice, diagnosis, or treatment. Always seek the advice of your physician or other qualified health provider with any questions you may have regarding a medical condition. Never disregard professional medical advice or delay in seeking it because of something you have read on this website. The opinions expressed in this column are not those of Angelman Syndrome News, or its parent company, BioNews Services, and are intended to spark discussion about issues pertaining to Angelman syndrome.