Learning to Enjoy Festivities Despite Angelman Syndrome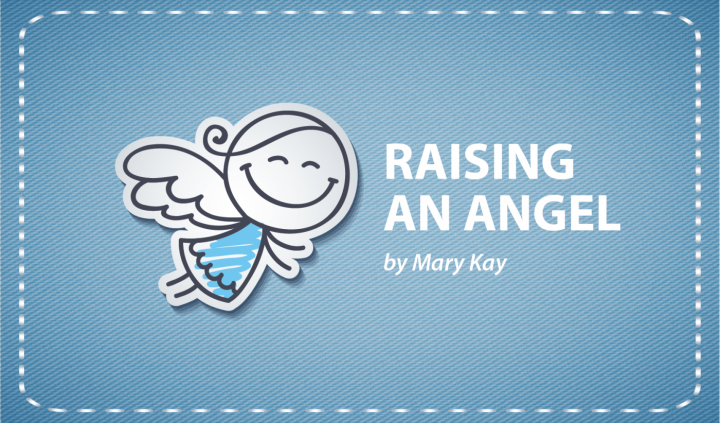 There are many days to celebrate in May. These recognized days have interesting stories and give us something new to talk about. This isn't even a complete list!
May 1: Lei Day 
  13: Mother's Day and Frog Jumping Day
  22: National Buy a Musical Instrument Day
  23: First day of Devon Horse Show
  28: Memorial Day
  29: End of the Middle Ages Day
The Kentucky Derby (on the first Saturday of May) is one of my favorite days. This year, we invited a few enthusiasts over to watch the race.
Jess loves any excuse for a party. You'd think the food would be her favorite part, but she is most excited about wearing a colorful dress and fancy hat.
As soon as I uttered the words, "All I have to do …" I put my hand over my mouth. No good ever comes when this is spoken. As my husband and Jess headed out the door, I shared my plan for the morning: prepare spanakopita (Greek spinach pie), assemble deviled eggs, and make a dozen Moe's. Then, "all I had to do" was tidy up, set the table, and get dressed in appropriate derby attire.
All was well until my husband called and said, "The car overheated. Would you please come get Jess?" This was not part of my timeline. I replied, "You are killing me, Smalls." Fortunately, the car broke down right in front of a dealership and didn't need to be towed.
Time was running out. I quickly helped Jess get dressed, finished making the food, and sent my husband to the market to pick up the chicken I ordered. Again, he called: "The food wasn't ready." In fact, they didn't have anyone to cook it! To make a long story short, a manager stepped in, and husband made it home a few minutes before the party started. Fortunately, everything was cleaned and ready by the time our first guest arrived.
Jess tends to avoid using her Talker when she's with a group of people she doesn't know well. It's the only time she doesn't like talking. Even though our guests know she uses a device, Jess senses they feel awkward, and so she feels awkward, too. Maybe I will have to pull them each aside privately and teach them how to have a successful conversation with Jess.
A couple of days earlier, the atmosphere was different. We had a couple join us for dinner and they have no problems engaging Jess with her Talker. They know to give her time to answer their questions and they are good listeners, too. Because they are at ease, Jess is comfortable. One of the conversations was regarding an article in Vanity Fair about the trend of renting clothes, to which Jess replied, "Ridiculous." She knows she can't keep up with conversations that move too fast, however, she can sum up her comments with one word. I must say, it's a rather brilliant adaptation.
When Jess was younger, parties made her spin out of control. They were overstimulating and overwhelming. As an adult, she is more aware of other people and her social graces have improved. Jess has come a long way. Like art, she is a work in progress!
To read more about our journey, visit my blog. We wouldn't even have a story if Jess hadn't found her AAC voice. Also, check Angelman Syndrome News on Fridays for my upcoming columns.
***
Note: Angelman Syndrome News is strictly a news and information website about the disease. It does not provide medical advice, diagnosis, or treatment. This content is not intended to be a substitute for professional medical advice, diagnosis, or treatment. Always seek the advice of your physician or other qualified health provider with any questions you may have regarding a medical condition. Never disregard professional medical advice or delay in seeking it because of something you have read on this website. The opinions expressed in this column are not those of Angelman Syndrome News, or its parent company, BioNews Services, and are intended to spark discussion about issues pertaining to Angelman syndrome.