Addressing Those Awkward AAC Moments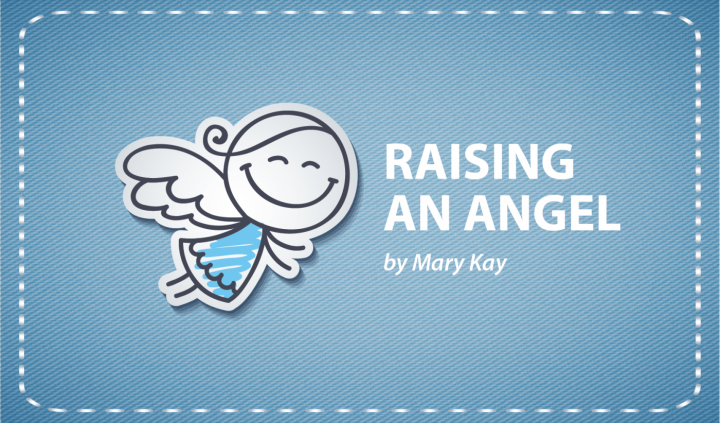 After the service, we were heading for the door when we bumped into an acquaintance of my husband. After introductions, the men talked while the wife tried to rein in her young teen son. Jessie wanted to engage and twice reached for her device, but the mom didn't acknowledge her. Instead, her attention was on their errant son.
When she finally looked at Jess, I could see her make a quick assessment and dismiss her in one fell swoop. There was too much commotion to interject that Jess was trying to say hello, that the iPad she held in her hands was her Talker, and that Jessie had something she wanted to say. Besides, although the mom was pleasant, I sensed she felt awkward.
Realizing that Jess is seen and not heard is heartbreaking. Unfortunately, these encounters are all too common, and Jessie has resigned herself that this is how the verbal world sees her.
Not only do people not stop long enough; often they don't pay attention, either. On this day, I didn't have it in me to fight the fight. It's not a fight, per se, but more like an uphill battle. I grow weary educating the verbal community. But I have no choice. If Jessie's world is to get bigger, I need to help pave the way. This doesn't mean speaking for her, but rather teaching others how to talk to someone who uses a device.
Learning how to have a successful conversation is rewarding for everyone. Following are some guidelines:
If you ask a question, give them time to tap their answer. Keep in mind that the average person talks between 100 and 130 words per minute, and someone using a device has to process what was said, figure out what they want to say, and then tap their words. This takes time. Verbal people often don't think before they speak, and an AAC user needs to choose their words.

If they tap a word that doesn't make sense, it probably is a miss-hit and not an intended word choice. Listen to the whole sentence and the context will be apparent.

When they do find the word they were seeking, often the user will stop and look at you as if to say, "That was the word I meant."

Do not finish their sentences. It's rude. I don't like my husband speaking for me, and Jess doesn't want me to speak for her, either.

Sometimes we don't know the context of why something has been said. Sometimes a word approximation is used (a word that sounds like the word she wants to say).

AAC users tend to be very good listeners. They've had a lot of practice, so give them more time between comments.
As important as it is to teach others how to have a successful conversation with someone who uses an AAC device, it's also essential that your child take their Talker everywhere to build awareness. Eventually, people will realize that these iPads are not toys. At least, that is my goal.
Next time I run into the family, if we can't find the right moment to share about Jessie's Talker, at least I can give them a card. The more they know, the more comfortable we all will be.
To read more about our journey, visit my blog. We wouldn't even have a story if Jess hadn't found her AAC voice. Also, check Angelman Syndrome News on Fridays for my upcoming columns.
***
Note: Angelman Syndrome News is strictly a news and information website about the disease. It does not provide medical advice, diagnosis, or treatment. This content is not intended to be a substitute for professional medical advice, diagnosis, or treatment. Always seek the advice of your physician or other qualified health provider with any questions you may have regarding a medical condition. Never disregard professional medical advice or delay in seeking it because of something you have read on this website. The opinions expressed in this column are not those of Angelman Syndrome News, or its parent company, BioNews Services, and are intended to spark discussion about issues pertaining to Angelman syndrome.