It Only Takes One Person to Stop a Bully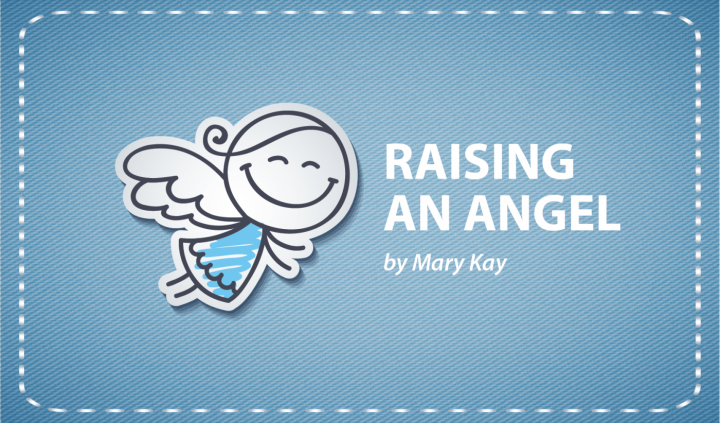 While navigating school and medical issues, we attended a mommy and me class. We made friends and a playgroup formed. At this age, Jess could keep up with the boys. We were invited to birthday parties and went on day trips.
When an indoor play gym opened up, it was so novel. They had netted climbing tunnels, slides, a ball pit — and it was huge! I think the gym was originally a warehouse. None of us had experienced anything quite like this before.
Our kids were still little, and so we climbed through the maze with them. I felt I had to protect Jess because the bigger kids would literally run her over, or anyone that wasn't fast enough for their liking.
There were a few reasons we stopped going to this gym. After taking my eyes off Jess for a moment, I lost her. I panicked and alerted security. She was only steps away from me. Jess had followed a friend into the ball pit. Due to her low muscle tone, she sank like quicksand and was buried. It was then that it dawned on me: How do they clean these balls?

As our children grew older, the dynamics of the playgroup began to change. We hosted a dinner party for the playgroup and four families attended. After dinner, the kids went outside to play and each mom took turns watching over them. One came inside and whispered to me that her son "is pushing Jessie down!" I was at a loss for words. Her son. As we walked outside, the boy pushed Jess down again and I told him that was not nice. (I wish I told him to stop being a brat.) This is exactly how bullies are made when parents don't parent. Of course, if I had corrected him without mom's approval, I'm sure she would have told me it was not my place to discipline her son.

Jess didn't cry. She had been toughened after falling so much in her short life. The boy was smug. He was realizing that he was strong and she was clumsy. She was easy pickings. Jess didn't understand why he felt superior. They had been playmates for a couple of years and this was a side we hadn't seen before. Oddly enough, the mother acted as if this was my problem.
As I had my hands full with Jess' needs, there's no doubt in my mind that Bruiser was going to be a bully. Somehow it is more socially acceptable to have a typical child with bad behavior than it is to have a child with special needs.
Our world was caving in from all sides. School, medically, and now, socially. Somehow, I managed to compartmentalize everything. Seeing the world as a glass half full was how I chose to play my cards. Where others assumed this was denial, I considered it survival. We drifted away from this playgroup and made new friends. 
When Jess was 5, she befriended a 3-year-old boy in preschool. The boy had SMA, and he was a late talker and had difficulty walking. One summer afternoon years later, Jess was invited to swim at his house. Swimming was the best therapy for both of them. She and her friend were laughing and splashing when two neighbor girls joined them. After observing for a few minutes, the older sister pointed at Jess and said, "What is wrong with her? She can't talk." Jess' friend replied, "Her name is Jessie, she's my friend, and she's a lot of fun." Then he dove down in the pool. He had such a strong personality, the older girls followed his lead. Even though by then he was only 5, Jess' friend spoke with authority and the girls didn't question him. It only takes one person to stop a bully.
This friend once asked his mom, "Where will Jessie live when she is older?" She said, "I don't know honey." She wasn't exactly sure what he was asking and didn't know how to answer. After a pause, he replied, "She can live with me. She can reach the tall things and I can answer the phone." It was a simple answer to a complex problem. If only all kids had such awareness, maybe they would grow up to be kinder adults. Unfortunately, he had his own challenges that made him wiser beyond his years.
Just because we are different, it does not make us less. It seems that until people are faced with something that scares them, they do not stop to consider other people who live with challenges. There are exceptions to the rule, but people tend to live in their little bubble. They don't look outside of it, till it bursts.
To read more about our journey, visit my blog. (We wouldn't even have a story if Jess hadn't found her AAC voice.) Also, check Angelman Syndrome News on Fridays for my upcoming columns.
***
Note: Angelman Syndrome News is strictly a news and information website about the disease. It does not provide medical advice, diagnosis, or treatment. This content is not intended to be a substitute for professional medical advice, diagnosis, or treatment. Always seek the advice of your physician or other qualified health provider with any questions you may have regarding a medical condition. Never disregard professional medical advice or delay in seeking it because of something you have read on this website. The opinions expressed in this column are not those of Angelman Syndrome News, or its parent company, BioNews Services, and are intended to spark discussion about issues pertaining to Angelman syndrome.