Sleepless in New Jersey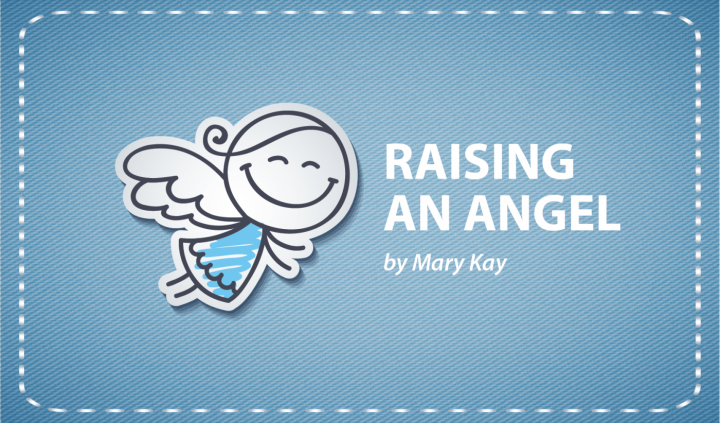 There has been a nightly pattern. Jessie puts herself to bed first, then I turn in, and then my husband follows an hour or so later. He falls into slumber as soon as his head hits the pillow, Jess has been asleep for hours, and there I am waiting restlessly before finding my z's. It seems that as soon as I do find sleep, Jessie turns her light on and I hear her in the hall. Something is amiss. There's always a reason behind everything she does. Fortunately, as soon as we correct what is wrong, normalcy immediately returns. All those years of watching film noir and fairy tales have come in handy. It's made me a sleuth who knows a rainbow will appear as soon as the issue is resolved.
For Jess to be awake, I run down the list of probable causes. Is she getting sick, are there seizures, is she irregular, is there a full moon? This time, the only clue was that she had removed her pj's. We hadn't changed the laundry detergent and the house wasn't hot, but she was obviously uncomfortable.
This week, I stumbled upon a possible solution. Angels are known for being unable to regulate their heat very well, so maybe this was causing Jessie to wake up. We had tried nightgowns and sleeveless tops with shorts but she didn't like her arms exposed.
I've seen ads for mattresses that help regulate temperature, and there are also sheets. But both are very pricey. After googling, I stumbled upon pajamas that keep you from overheating. After a little research, I found a local store that carried cooling pajamas and bought a pair for both of us.
When it was time for Jess to dress for bed, I told her there was a surprise in her bedroom. Typically, she doesn't get excited about clothes but as soon as she touched them, she beamed. After she put them on, she kept rubbing her hands on her knees because they were silky soft.
Although these pj's have long sleeves, they feel cool. They are supposed to wick moisture from your body, and by doing this, help your body regulate your temperature. Who knew that pajamas made for menopausal women would make her more comfortable, too?
So far, so good. Jess has slept through the night and has kept her clothes on. For the longest time, I'd have to rouse her out of bed in the morning. She appears to be sleeping better and now is getting up in the morning without any prodding. This seems like a simple solution. Only time will tell, but I think we are on to something.
PS: It's important to be well-hydrated before going to sleep because we tend to dehydrate overnight.
To read more about our journey, visit my blog. We wouldn't even have a story if Jess hadn't found her AAC voice. Also, check Angelman Syndrome News on Fridays for my upcoming columns.
***
Note: Angelman Syndrome News is strictly a news and information website about the disease. It does not provide medical advice, diagnosis, or treatment. This content is not intended to be a substitute for professional medical advice, diagnosis, or treatment. Always seek the advice of your physician or other qualified health provider with any questions you may have regarding a medical condition. Never disregard professional medical advice or delay in seeking it because of something you have read on this website. The opinions expressed in this column are not those of Angelman Syndrome News, or its parent company, BioNews Services, and are intended to spark discussion about issues pertaining to Angelman syndrome.