Angelman on the Trail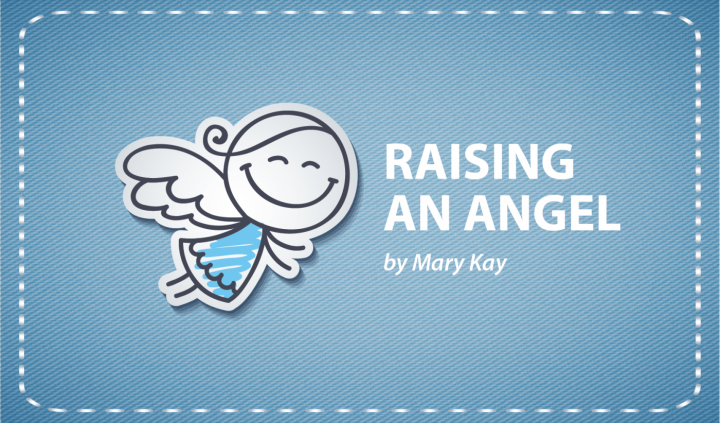 Last week, on a clear, sunny day, we decided to go on a hike. My daughter Jessie complained every step of the way, and I loved every minute of it. Not really, but I've learned to accept her lack of enthusiasm over the years. It seems whenever I plan something "fun," it never unfolds as envisioned. Unless there's a valid objection, we forge ahead and work through her drama.
It's funny how you can live somewhere most of your life and discover a new place to venture. Our dog Roxy heard the word "go" and jumped in the car. She didn't want to be left behind and was game for a girls' adventure, so off we went to find the Goat Hill Overlook.
Although I was familiar with the area, I didn't know about this trail until a friend of Jessie's mentioned it. We needed a GPS to find it. Well, the GPS got us close, but there was still guesswork as to which way to turn at the fork. I should have asked Jessie because she had been here once before with her day program.
Finally, we saw the parking area and an information sign. As we headed up the hill, the trail split, and Jessie chose the steeper path to the right. As we began to ascend, Jessie started complaining. The path was a little rocky and got even steeper as we progressed. Jessie has an ataxic gait and gets anxious when on uneven ground. Although she rarely falls, this type of footing is challenging for her. Due to her compromised motor planning, she tends to stiffen her body and lean back from, instead of into, an incline.
About three-quarters of the way up, Roxy was climbing, Jessie stopped to protest, and I was being pulled in both directions. At that point, I told Jessie to "suck it up, buttercup."
When we finally made it to the clearing at the top, Jessie stopped fussing and led me to a picnic table where we could see a spectacular view of the Delaware River. To the north, we saw two bridges, each connecting New Jersey to Pennsylvania.
Whenever we go someplace new, typically, we need to add words to Jessie's Talker. This day, we added "complain," "hike," and "bridge," and in Babble, she found the word "accident" as she showed me the strap for her talker had come undone. We then added the word "broken."
The return trip was a longer walk, but the path had much better footing, and there was less muttering from Jessie. Next time, maybe I should let her plant a flag at the top to commemorate her accomplishment.
As we were getting in our car to return home, Jessie pointed out an overflowing box of trash that someone had left behind in the parking lot. Instead of disposing of their refuse properly, they just tossed it out of their car as if the park were a garbage dump. At Jessie's day program, she has been participating in Litterati, which tracks litter with a geotag. At least she has the good sense not to litter.
We came. We saw. We talked. And we cleaned up.
Jessie kept the complaining to a minimum, and it was a good day.
***
Note: Angelman Syndrome News is strictly a news and information website about the disease. It does not provide medical advice, diagnosis, or treatment. This content is not intended to be a substitute for professional medical advice, diagnosis, or treatment. Always seek the advice of your physician or other qualified health provider with any questions you may have regarding a medical condition. Never disregard professional medical advice or delay in seeking it because of something you have read on this website. The opinions expressed in this column are not those of Angelman Syndrome News, or its parent company, BioNews Services, and are intended to spark discussion about issues pertaining to Angelman syndrome.