Angels Need to Keep Moving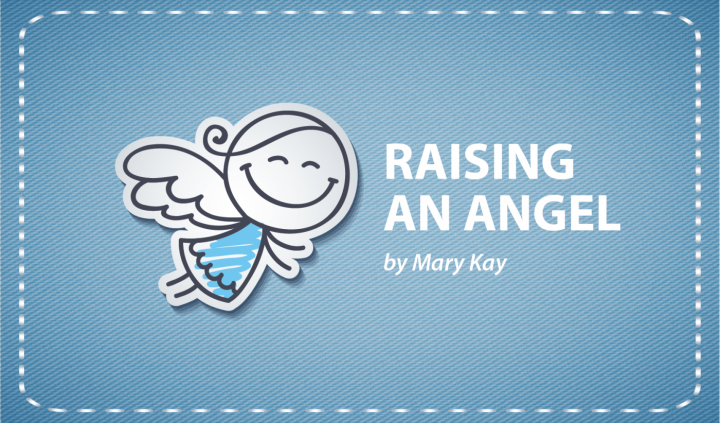 The plan was for Dad to take her to the gym — something they could do together. I planned on recovering from a busy day while they were out. The next thing I knew, I was told to get my rear in gear and join them. I'm always lamenting that we don't do enough as a family, so even though I was bone-dead tired, I had no excuse and took one for the team. When we took separate cars, it dawned on me that I'd been Tom Sawyered.
We got there before Dad. While walking in, friends of Jessie's were walking out. She knew these four girls from The Arc, and it had been a while since she'd seen them. In unison, they said, "Hey, look, it's Jessie!" It was as if she's Norm from "Cheers." So far, every time Jess has gone to the gym, she's been recognized. Last Saturday when Jess was with her support person, I was told someone had waved from across the room and called her name. Not until the following day did I learn who it was.
This is the life I imagined for Jess; one where she is part of the community.
When Dad arrived, they began on the track and I followed with my camera. Jess has two speeds: flat-out run or stop. Wait, there's a third, reverse, but I digress. Jess mostly stayed in her lane, but she gets distracted by people and activities along the sidelines that she passes on the loop. After running two laps (each lap is .09 of a mile), they followed that up with the treadmill, bike, and a few different weight machines.
Kara, one of the managers, saw that Jess checked in and she came looking for her. She said, "All I had to do was listen for her giggle." This really is a gym for everyone. No one stands out, which makes us all feel like we fit in.
After Jess completed her circuit, it was obvious why I was there. I was her ride home! When we left, Dad got his workout in.
Next week, I will reserve some energy to keep up with my family. I'm the only one who doesn't have a gym membership, but Jess needs a support person with her, so it's an unspoken perk to exercise with her. Before the gym was available to her, we mall-walked.
Even though we watch our diet, there always seems to be a little extra around the middle come spring. All I can say is that if Jess wants to enjoy her ice cream, then she is going to have to work for it. Now that she has gym access, there are no excuses. However, the real benefit is that we finally found something we can do as a family. Not only will we keep her moving, but hopefully, the walking will improve her slow-moving gut, too.
Update: At her next gym visit, Jess did six laps. The time after that, she did 16. It's so easy to underestimate an Angel. She's capable of much more than we ask.
To read more about our journey, visit my blog. We wouldn't even have a story if Jess hadn't found her AAC voice. Also, check Angelman Syndrome News on Fridays for my upcoming columns.
***
Note: Angelman Syndrome News is strictly a news and information website about the disease. It does not provide medical advice, diagnosis, or treatment. This content is not intended to be a substitute for professional medical advice, diagnosis, or treatment. Always seek the advice of your physician or other qualified health provider with any questions you may have regarding a medical condition. Never disregard professional medical advice or delay in seeking it because of something you have read on this website. The opinions expressed in this column are not those of Angelman Syndrome News, or its parent company, BioNews Services, and are intended to spark discussion about issues pertaining to Angelman syndrome.