Diets Aren't Only for Managing Weight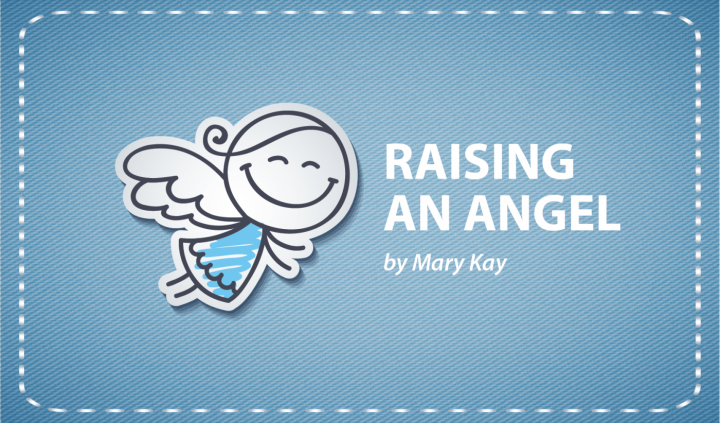 In my book, diet is a four-letter word. Just like the Harry Potter character, "He Who Must Not Be Named," this word should not be spoken. My reason is that it implies control and sacrifice, neither of which I have, or want to do. Also, the D-word tends to sabotage good intentions. In its place, I prefer to say "healthy food choices." Sure, it doesn't roll off the tongue as easily, but there aren't any negative connotations associated with it either.
When Jess was in school, we considered the ketogenic diet for seizure control. We decided against it because her seizures were not as invasive (as they had been) and I could not prevent other people from offering Jess food! Even when I gave explicit instructions for her to eat only what I packed for her, I'd find tidbits of chips or cookie crumbs in the containers that held her lunch. The ketogenic diet is very strict. Everything is counted or weighed. One seemingly innocent M&M, which she would dive over a table for (I'm not kidding), would prevent her from staying in ketosis and the diet would fail.
Another option was the low glycemic index treatment (LGIT diet). It isn't as stringent, and it allows 40 to 60 percent fat compared to the Keto 90 percent, but this still required food to be monitored to stabilize blood glucose levels.
Unfortunately, I've learned I need to be specific when it comes to my daughter's "healthy food choices." Strangers (and people that should know better) offer her food. I know candy isn't considered a food but people see no harm in sharing whatever treat they have with her. I'm sure they are kind, but I see it as killing with kindness. One caretaker we had was a rather ample-sized woman and she had no comprehension about portion control. It didn't occur to her that Jess shouldn't eat super-sized meals or to ask for a doggie bag.
When Jess was 15, her seizure activity decreased to the point where we were able to wean her off Neurontin (gabapentin) and replace it with a low-dose pill. We found that the absent seizures increased due to monthly hormonal spiking, and the pill evened out this activity. Unfortunately, it's not uncommon to gain weight on the pill. After several years without breakout seizures, I took Jess off the pill and crossed my fingers.
Even though we decided against the ketogenic and LGIT diets, we do believe that diet is the answer to her health needs, so our whole family chose to go on a Whole30 diet. When the month finished, we then gravitated to paleo. Without "dieting," the end result has been that Jess has lost about 15 extra pounds and she's still seizure-free. "They say" (scan down to "Outlook" in that link) that Angels can outgrow seizures. If this is true, then should we consider weaning off the seizure meds when they are older? The meds did not work well for Jess. They would be effective until they weren't. I felt as if they didn't just stop working, but even caused seizures. (That is just my opinion, and I have nothing to base it on other than my experience with Jess.) All I can think of is that the power of positive thinking allowed for this seizure-free streak to happen.
Jess' clothes are fitting better, she's sleeping more soundly, and she's no longer hungry all the time. This is a win, win, win, win, and just in time for bathing suit season! Oh, and one more win — no seizures!
To read more about our journey, visit my blog. We wouldn't even have a story if Jess hadn't found her AAC voice. Also, check Angelman Syndrome News on Fridays for my upcoming columns.
***
Note: Angelman Syndrome News is strictly a news and information website about the disease. It does not provide medical advice, diagnosis, or treatment. This content is not intended to be a substitute for professional medical advice, diagnosis, or treatment. Always seek the advice of your physician or other qualified health provider with any questions you may have regarding a medical condition. Never disregard professional medical advice or delay in seeking it because of something you have read on this website. The opinions expressed in this column are not those of Angelman Syndrome News, or its parent company, BioNews Services, and are intended to spark discussion about issues pertaining to Angelman syndrome.