The Angelhood Has a Deep-Root System of Community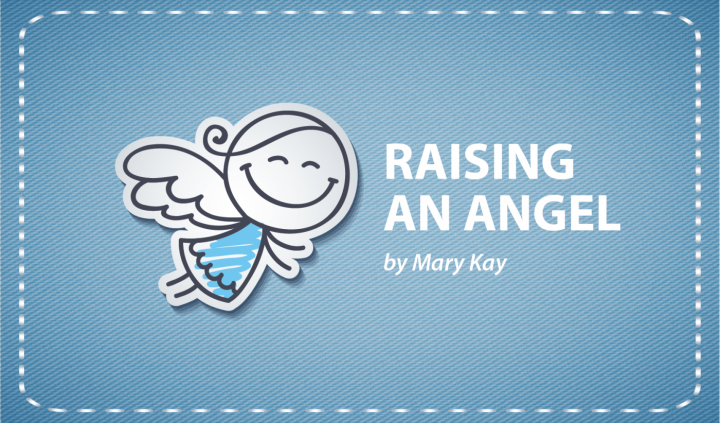 Today, we planted sweet corn. The instructions on the seed packet advised planting in rows 12 inches apart and about 3 feet between the rows. We'll stagger the planting and make more rows next week. Corn does best when planted at a minimum of three to four rows instead of one long line. This made me wonder: Does the corn root system communicate like trees in a forest? This underground connection made me realize this is exactly how Angelman families communicate. We may be isolated but we have a deep-root system that allows us to network with each other.
When Jess was diagnosed with Angelman syndrome, she was 13. We had met only one other Angel — a classmate of Jess'. The girls had similar mannerisms, which was what prompted me to have Jess tested. Up until then, we believed Jess had cerebral palsy. This diagnosis never sat right with me. Jess didn't present as CP as a baby, however, the genetic testing didn't provide any answers, either. CP was the best guess the doctors had and no one questioned it. Little did I know that doctors make a lot of "educated" guesses. Just like in the TV show "House," life imitates art, and it was the third diagnosis that was correct for us.
It would be nearly another 10 years before we'd find a community of Angelman parents. All these years, we had been navigating on our own, learning about seizures and seeking therapies that would benefit Jessie. For the most part, we got it right, but I feel as though we reinvented the wheel in the process. 
Whereas I network for information and support, Jess benefits differently. The first time she heard a video of another Angel on the computer, she immediately came to watch. Jess was entranced. She recognized this teen girl was just like her and finally had someone to identify with.
Jess had this same connection with her classmate. When she left to attend another program, her Angel friend stood by the window next to the door, waiting for Jess to arrive. She did this for several weeks until the end of the school year. The following September, she again waited for Jess to return and did this for the rest of the year. Hearing about her missing Jess broke my heart. At best, it's difficult to make friends. I wish the girls could have stayed in touch but her parents had their own network of friends, and I guess they didn't have the time. The lesson I learned from this was Angels have good memories and can make deep personal connections. Every time Jess sees someone that she's only met once or twice, they always assume she doesn't remember them. It's so easy to be deceived by her demeanor. She may appear simple but she is not. I think we need to stop looking at the outward appearance because most the time it doesn't match the inside.
Prayers were answered when an Angel mom saw Jessie at a dance. When you meet another parent, it's kind of like being with someone who grew up in your neighborhood. You don't have to explain the Angelhood because the understanding is already there — we can just be. All I can say is, thank goodness for our root system. It's making us stronger.
To read more about our journey, visit my blog. We wouldn't even have a story if Jess hadn't found her AAC voice. Also, check Angelman Syndrome News on Fridays for my upcoming columns.
***
Note: Angelman Syndrome News is strictly a news and information website about the disease. It does not provide medical advice, diagnosis, or treatment. This content is not intended to be a substitute for professional medical advice, diagnosis, or treatment. Always seek the advice of your physician or other qualified health provider with any questions you may have regarding a medical condition. Never disregard professional medical advice or delay in seeking it because of something you have read on this website. The opinions expressed in this column are not those of Angelman Syndrome News, or its parent company, BioNews Services, and are intended to spark discussion about issues pertaining to Angelman syndrome.