Treating Sleep, GI Problems May Help Ease Behavioral Challenges
Most Angelman children display challenging behaviors linked to these symptoms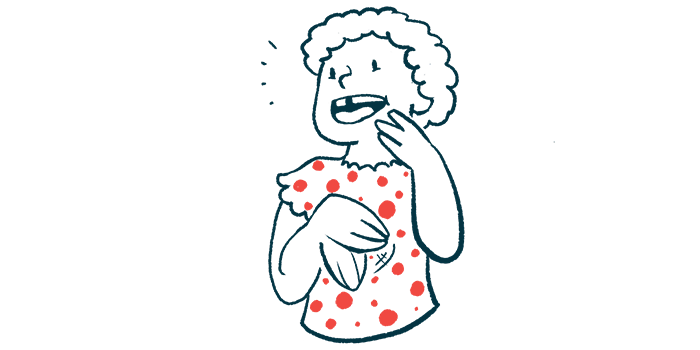 Most children and adolescents with Angelman syndrome experience problems with sleep and digestive issues such as constipation, a new study highlights.
Challenging behaviors such as aggression are generally more common and more severe in these children, which suggests that treating underlying symptoms may help to manage their behaviors.
"Findings from the current study emphasize the prevalence of comorbid [co-occurring] symptoms in children and adolescents with [Angelman] and may lead to a deeper understanding of symptom profiles and how to treat certain collections of symptoms," researchers wrote. "Therefore the findings have implications for the management and treatment of challenging behavior in clinical practice."
The study, "Relationships between challenging behavior and gastrointestinal symptoms, sleep problems, and internalizing and externalizing symptoms in children and adolescents with Angelman syndrome," was published in Research in Developmental Disabilities.
Behavioral challenges are characteristic symptoms of children with Angelman syndrome. Many children and adolescents with Angelman display behaviors that can be disruptive or dangerous, such as aggression, stereotyped (repetitive) behaviors, or self-injuring.
In the study, scientists at the National University of Ireland conducted analyses to examine the relationships between these challenging behaviors and comorbidities (co-occurring health conditions) in Angelman syndrome. The scientists were particularly interested in digestive issues and sleep problems, both common in children with Angelman.
"This study is the first to examine relationships between GI [gastrointestinal] symptoms, sleep problems, and challenging behavior in children and adolescents" diagnosed with Angelman, the team wrote.
For the study, an international group of parents of 98 children with Angelman, ages 3 to 18, completed a series of standardized questionnaires. These included a measure of challenging behaviors called the Behavior Problems Inventory – Short Form, as well as assessments of sleep, digestive, and communication problems.
What behaviors did researchers look at?
Results showed that nearly all (98%) of the children exhibited aggressive, stereotyped, and/or self-injurious behaviors; all three of these challenging behaviors were reported in the majority (80%) of children. About three-quarters of the children (72.4%) exhibited autistic symptoms, and 91% were entirely nonverbal.
"It is possible that the relatively severe limited verbal ability of this sample may have contributed to the high prevalence of aggression as in the absence of verbal language aggression may be used by the children to initiate and maintain social contact with other people," the researchers noted.
Internalized behaviors — things like unusual sadness or anxiety that are unpleasant for the person experiencing them, but not necessarily disruptive for those around them — were markedly less frequently reported than disruptive behaviors, in 38% of the children.
Sleep issues were noted in nearly all of the children (95.9%), while 82.7% had digestive problems, most commonly constipation. Other common comorbidities included epilepsy (69.4%), attention deficit hyperactive disorder (18.4%), and anxiety disorder (6.1%).
"Analysis of data from the current study sample revealed that comorbid disorders are highly prevalent in children and adolescents with [Angelman syndrome]. This finding concurs with that of previous research," the investigators wrote.
They conducted a battery of statistical tests looking for associations between various comorbidities and behavioral challenges. Results showed that sleep problems and digestive issues both were significantly associated with more frequent challenging behaviors of all kinds, and also with more severe self-injuring behavior.
Self-injuring behaviors also were more common and more severe in children who were male or autistic. The researchers noted that internalized symptoms showed no clear association with self-injuring behavior, but were linked with stereotyped behaviors and autistic traits.
"Due to the co-occurrence of, and the association between [self-injury], aggression, and stereotyped behavior with internalizing symptoms, GI symptoms, and sleep problems, the challenging behaviors may be reduced by improving the identification of these co-occurring symptoms," the researchers concluded.
"Efforts to manage and treat these co-occurring problems should take place in conjunction with direct measures that target the challenging behavior," they added. "This management needs to include working in partnership with parents and caregivers, but it should also involve where possible, the direct assessment by clinicians of the specific behavior that is reported by parents as problematic."