Experts Detail Best Strategies for Angelman Care in New Guidelines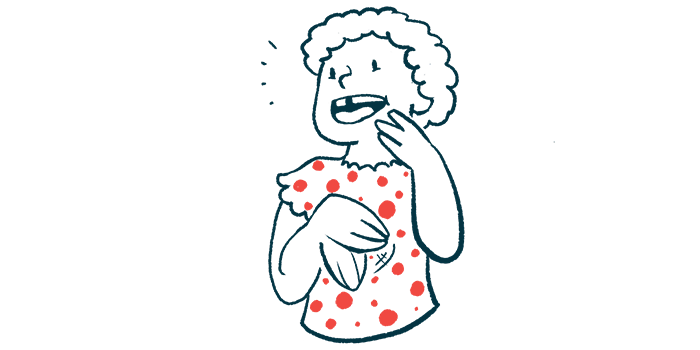 An international team of experts has published a comprehensive document detailing the current best strategies to care for people with Angelman syndrome.
The document, "A multidisciplinary approach and consensus statement to establish standards of care for Angelman syndrome," was published in Molecular Genetics & Genomic Medicine.
To reach these guidelines, a group of more than 20 clinicians with expertise in treating Angelman conducted a comprehensive review of the scientific literature to outline how the syndrome usually manifests, and best practices for providing care.
Growing up with Angelman
Angelman syndrome is a rare neurological disorder caused by abnormalities in a gene called UBE3A, and is diagnosed usually around ages 1 to 2. It generally is recommended that children with Angelman syndrome start physical, occupational, and speech therapies as early as possible, and continue these supportive interventions throughout their lives.
People with Angelman syndrome exhibit severe intellectual disability and global developmental delay, and are unable to speak. Most patients are able to walk, though they often have unusual gait patterns. They are typically normal in height, and have unusually small heads.
Clinical experience suggests that about three in four Angelman patients is able to be toilet trained. "Regular toilet visits, diaper removal, positive reinforcement, and close monitoring contribute to success" in toilet training, the experts wrote, also noting the importance of doing all toilet-related activities, including diaper changes, in the bathroom. Being able to avoid bed-wetting at night is less common, but avoiding fluids after dinner and making sure to use the toilet before bed can help, the experts said.
The timing of puberty is normal for children with Angelman. Menstruation and fertility are not affected by the disorder, but hormonal changes during puberty can affect epilepsy, anxiety, and behavior.
Issues of hygiene may warrant contraceptive medications to regulate periods. The experts stressed the importance of discussing options with a gynecologist and/or endocrinologist. Angelman patients also should undergo regular Pap smears and gynecological exams (usually given under anesthesia) per guidelines for the general population.
As children with Angelman syndrome transition into adulthood, special care is recommended to set them up for success as much as possible.
"Transition to adulthood requires consideration of ongoing educational and therapeutic supports including access to behavioral therapy … applying for disability, state-specific waiver programs, and guardianship," the experts wrote.
They also emphasized the importance of providing support to parents and other caregivers, as well as siblings and family members who are indirectly affected by Angelman syndrome.
Behaviors, seizures, and sleep problems
Frequent smiling and laughter is characteristic of Angelman. Patients are often hyperactive and impulsive, and may have autistic traits.
Patients frequently exhibit disruptive behaviors, and such behaviors "often appear to have communicative intent and may be triggered by internal states such as pain, fatigue, anxiety, or a preference for specific sensory input," the experts wrote.
They also noted that new behavioral problems should prompt a search for a source — ranging from emotional discomforts like anxiety, to physical problems like gastroesophageal reflux disease, constipation, or menstrual cramps.
In adult males, public masturbation is a common problem. Selective serotonin reuptake inhibitors, a class of antidepressant that commonly lowers libido as a side effect, can help curb this behavior.
As many as 90% of patients experience seizures. For most, the first seizures occur before age 2, and for up to a third of patients, they occur during a fever-producing illness. Seizures tend to ease after puberty.
Seizure activity in the brain can be monitored via electroencephalogram. Seizures generally are controlled with anti-epileptic medications, and by reducing the amounts of dietary sugar.
Many patients also experience non-convulsive status epilepticus (NCSE) — characterized by decreased responsiveness or alertness, often with a loss of developmental skills, that can last from hours to days. "Caregivers should be educated on seizure management, particularly on the recognition of NCSE," the researchers wrote.
About 80% of people with Angelman have sleep problems, such as difficulty falling asleep, waking up frequently in the night, and waking early in the morning. Poor sleep can worsen seizures and exacerbate behavioral challenges.
Managing sleep problems usually starts with trying to promote good sleep hygiene — for instance, going to bed and waking up at consistent times. Medications to induce sleep (e.g., melatonin) also may be helpful. The experts also noted the importance of managing other issues that can indirectly affect sleep, such as anxiety, seizures, and digestive issues.
Digestive difficulties and other issues
Babies with Angelman often experience difficulty feeding (e.g., trouble latching during breastfeeding), so a feeding therapist is recommended. A feeding tube may be advised in some cases, particularly if feeding difficulties are contributing to pneumonia.
Gastroesophageal reflux disease, when stomach acid flows up into the esophagus, is common in people with Angelman. Other digestive issues, such as vomiting and constipation, are also common. A feeding therapist can help identify strategies to deal with these problems, which may include different positions when feeding, adjustments in diet, or symptom-specific medications (e.g., stool softeners for constipation).
The researchers noted that "research is necessary to further elucidate the optimal recommendations for dietary management" in Angelman.
Drooling is common for people with Angelman syndrome but it doesn't cause health problems that warrant medical intervention. A bib or absorbent wristbands to wipe away excess drool may be helpful.
Dental care, like brushing teeth, can be challenging for Angelman patients. The experts recommended that a double-sided or electric toothbrush may make tooth brushing easier.
Eye problems like strabismus (when the eyes do not line up with each other) are common as well in patients, and eye exams should be given annually starting at diagnosis, with appropriate interventions given where needed — for example, strabismus can be managed with surgery. Low bone density and joint problems also can occur, and should be monitored.
People with Angelman are prone to overheating, which can lead to dehydration and make seizures more likely. The experts stressed the importance of breathable clothing, and strategies to reduce excessive heat like having fans or cool beverages available.
Angelman patients should be given all vaccinations recommended for the general population.
Anesthesia generally is considered safe for people with Angelman syndrome, though the researchers noted that "insufficient evidence exists to make specific anesthetic recommendations."
The experts hope their document will become "a framework for providers of all familiarity levels."
"Standards of care in the management of [Angelman syndrome] are keys to ensure optimal care at a critical time when new disease-modifying therapies are emerging," they wrote.