How We Kick Summer Regression to the Curb for Our Angel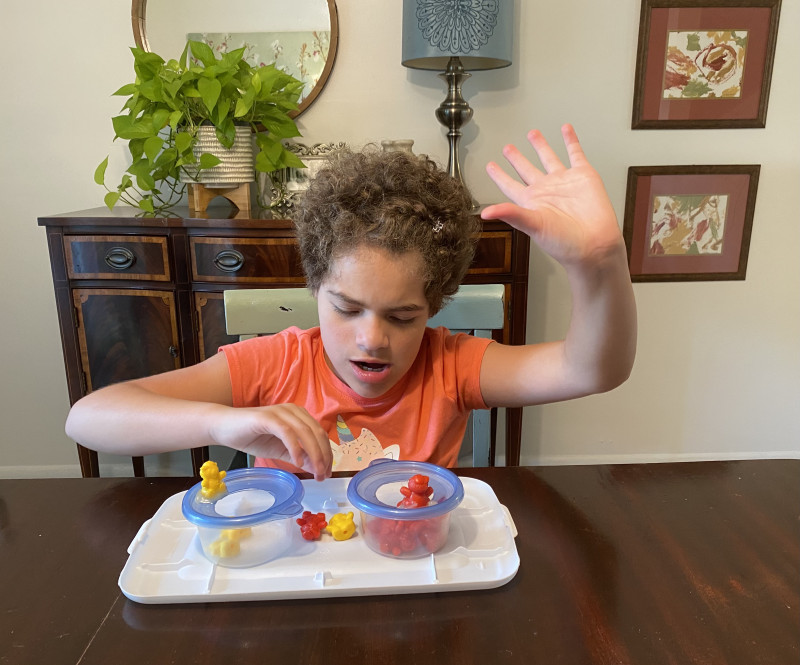 I love it when my 11-year-old Angel Juliana attends summer camp. But I found out the hard way that too much of a good thing can change the course of an entire school year.
A few years ago, we had our worst back-to-school experience to date. It's one I won't forget, and I learned a valuable lesson that dictates how we set ourselves up for a better academic year.
Not too many crazy days of summer
Our summer has been more laid-back than usual since I opted to not have Juliana attend her usual camp. That doesn't mean the summer has been boring. We attended some outdoor activities, including our first family drive-in, had lots of water play, and enjoyed the lazy days of summer without a schedule.
Now, it's time to get in gear for the 2021 school year. But I've already completed the most important part of the task — our simply structured summer days. Juliana has been sleeping in late. Our routine has been like a sliding scale. It's a nice change from the necessary structure of our school day routine.
However, I try to make sure that each day includes a small fun activity, a little schoolwork, and reading. This planned part of our day pulls Juliana and my 9-year-old daughter Jessa away from screens and into more meaningful interactions.
This is different from the schedule we had four years ago. Back then, before school ended, I had both girls scheduled for camp. Juliana would attend two different special needs camps spread out throughout the summer. I gradually built her up to more camp attendance.
For the first time, she attended camp for nearly half the summer. Both camps had a variety of activities each day including water activities. It was perfect fun for an Angel who loves water.
But things weren't so fun when school started. Juliana went back to her self-contained classroom of five students. I did our usual heading-back-to-school routine: early to bed before school started, a regular screen-time schedule, and talks about seeing friends again.
When your Angel won't do school
As the year rolled on, we started to get lots of feedback that Juliana was having a rough time, including not keeping her hands to herself, having more outbursts, and demonstrating a sheer determination not to cooperate. This was not her norm. Her awesome teacher was so diligent and patient.
After countless conversations and assumptions, I came to a big conclusion: Juliana was still in camp mode. And while she generally loves school, it seems there was something in her that wasn't ready to disconnect from all the fun she had been having.
Well into the school year, Juliana stayed in camp mode. Over the fall and Christmas breaks, I made sure that we did more independent work than usual. When we started easing into spring, she finally started to engage more and perform better.
While testing and data can be difficult to gauge for special needs kids, Juliana's Individualized Education Program review showed that Juliana had a true regression that year.
Give me just a little bit of fun, please
Since that summer, I am super cautious about Juliana's summer activities. We have fun, but not too much as the beginning of school grows closer.
Camp is not the center of our summer. We review skills as much as possible. I have created my own version of the skill practice workboxes that she uses at school.
We start many days listening to the same music she'll hear at school. I also make sure that the final week before school is camp-free and filled with more practice.
I'm always a little sad when summer break is ending. However, I feel comforted knowing I've done all the right things to set Juliana up for a great school year.
As I say goodbye to summer, I'll go ahead and bid farewell to regression, too. I'm so happy we won't be seeing it again this year.
***
Note: Angelman Syndrome News is strictly a news and information website about the disease. It does not provide medical advice, diagnosis, or treatment. This content is not intended to be a substitute for professional medical advice, diagnosis, or treatment. Always seek the advice of your physician or other qualified health provider with any questions you may have regarding a medical condition. Never disregard professional medical advice or delay in seeking it because of something you have read on this website. The opinions expressed in this column are not those of Angelman Syndrome News, or its parent company, BioNews, and are intended to spark discussion about issues pertaining to Angelman syndrome.