Telehealth Training Can Help Parent-Child Communication, Study Finds
Six Angelman families given online coaching, support for at-home interventions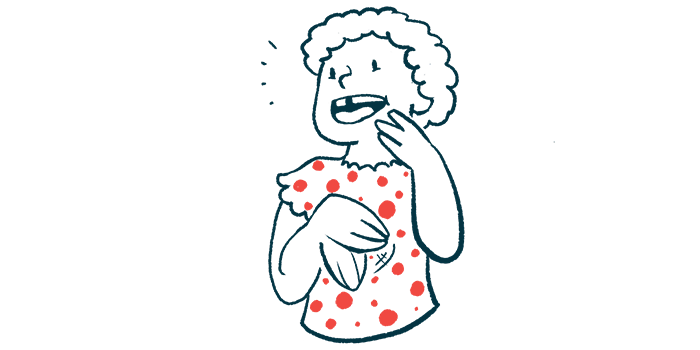 A telehealth-based training program for parents of children with Angelman syndrome helped them in using naturalistic communication interventions (NCI), set around daily at-home activities with the child, a study reported.
Better use of an NCI, which is intended to promote social engagement and language development through play and daily routines, was evident after parents received the training than was reported for previous efforts, its researchers found.
While significant improvements weren't seen in the children's behavior, the study's short-term nature and small number of children likely limited the analysis, they added.
"A telehealth approach consisting of explicit instruction and practice-based coaching may be a beneficial approach to supporting parents of children with rare genetic syndromes," the researchers wrote, noting larger, long-term studies are needed.
The study, "Telehealth Training in Naturalistic Communication Intervention for Mothers of Children with Angelman Syndrome," was published in Advances in Neurodevelopmental Disorders.
Due to their intellectual and language impairments, children with Angelman are usually not able to communicate verbally. Those who do acquire speech are usually limited to a few words, but most children retain an ability to communicate nonverbally.
As such, parents of children with Angelman report a need for resources to aid communication with their child.
Study effort to support parents of Angelman syndrome children
NCI, which involves interaction techniques implemented in daily life, may offer a way for caregivers to improve communication with their children at home. But few studies have evaluated a parent-led NCI with Angelman children.
Further, the appropriate way to train parents in the technique isn't well-established, a point of particular importance given their likely limited access to experts in this rare disease.
Telehealth services may offer a way for families to access the professionals and resources they need to communicate more easily and effectively with their child, the study noted.
Researchers in the U.S. evaluated the implementation of a practice-based training program for NCI, delivered via telehealth, to parents of children with Angelman. Their study enrolled six mothers, paired with their child, whose ages ranged from 2 to 8 years old.
Parents selected a target daily routine for at-home NCI — five chose play, while the remaining parent used books. They also selected a preferred communication mode, with five favoring a speech-generating application on an electronic device, and the sixth choosing manual signing.
Each family was given a tablet preloaded with communication apps and NCI training modules, consisting of powerpoint presentations of parents implementing NCI strategies with voice-over explanations.
Strategies to encourage child communication included "following the child's lead, environmental arrangement, and mirroring, mapping, and language expansion," the researchers wrote.
After watching the presentations, parents moved into weekly 20- to 30-minute coaching and practice sessions, during which a weekly NCI-implementation goal was established, the parent and coach discussed the prior week's NCI, and communication strategies were offered. Parents were asked to upload a short video each week for review during these sessions.
Once a parent mastered handling three consecutive target routine sessions with at least 85% fidelity to the NCI training, they moved into a maintenance phase, in which they were assessed every four weeks and given booster trainings as needed.
For all six parents, fidelity to implementing an NCI rose with training compared with efforts before the study's start. Prior to the intervention, parents' fidelity to the NCI approach was low but immediately began to rise during the target routine, and all parents eventually mastered its criteria.
These abilities continued through the maintenance period, with only one of five parents who completed that phase requiring a booster session, the researchers noted.
Parents were trained to later generalize their routine to other activities, including bath time, mealtime, play or yoga. Fidelity to NCI for these other home routines also increased for all participants, although mastery was not reached during the study.
Overall, no significant effects with child engagement were observed, and the small improvements in communication seen were not statistically significant. Given the substantial deficits in Angelman patients, "it may not be practical to expect immediate positive outcomes," the researchers wrote.
Still, the gains in the children's communication "seen here, though small, have clinical significance," they added.
Parents generally found the program well-suited for home routines and appropriate for addressing their child's needs, and felt that telehealth was an ideal way to implement training.
"Parents of children with Angelman syndrome were successfully taught via telehealth to implement a naturalistic communication intervention with their child at home," the researchers concluded, recommending further research into the outcomes of  "a longer term program."
The "high levels of satisfaction" with the telehealth training reported by parents also may  be "because training materials and content were specially designed for families of children with [Angelman syndrome], which is often lacking in rare genetic syndrome parent support," they added.